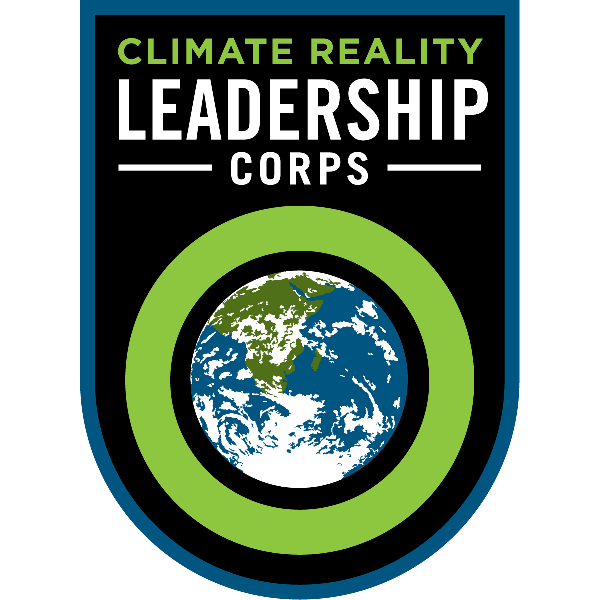 Climate Justice for All
Project Grants Application Form

 

Introduction:

Centuries of systemic racism have led to widespread institutional neglect and unequal treatment for communities of color across the US. We see the proof everywhere from targeting by law enforcement to a lack of access to quality education and healthcare to disproportionate exposure to dangerous fossil fuel pollution. With the arrival of COVID-19, these inequities have only grown; greater exposure to air pollution in many communities of color has fueled disproportionate rates of infection and death from this disease among Black and Latino Americans.
At The Climate Reality Project, we work to catalyze a global solution to the climate crisis by making urgent action a necessity across every sector of society.  As part of that effort, we are particularly committed to include and uplift the voices of historically marginalized groups who have vital perspectives on the climate crisis and its solutions. These groups include BIPOC communities, frontline groups, low-income families, and young activists. 
We strongly believe that building a more inclusive and just climate movement is a goal that can only be achieved by working collectively with organizations also working to fight for equity and justice in their communities. It is in this spirit that we launched our Climate Justice for All Project Grants, an initiative that seeks to support organizations or grassroots groups run by and primarily serving communities of color in developing climate-related projects in the US.
The community work we aim to support:

Climate Reality seeks to work with 10 organizations or groups interested in implementing a six-month project-based climate initiative between April and October of 2021. The project must engage and benefit frontline communities, historically marginalized groups, or communities of color in the US.
Recognizing that those closest to the problem are also closest to the solution, we will award a one-time grant of up to $20,000 per organization for project implementation.
Selected organizations will be invited to participate as special guests in the Climate Reality Leadership Corps Trainings to be held in 2021. The invitation is for staff members, supporters, and volunteers of selected organizations.
Which organizations are eligible?

Climate Reality encourages applications from organizations primarily run by and serving people of color. This includes: 
Environmental or climate justice organizations
Groups with diverse membership or with a focus on marginalized communities
Organizations with established working relationships with frontline communities
Faith groups
Youth-led climate organizations
HBCU campus organizations
Grassroots groups
Organizations with members directly impacted by climate change in their communities
Applications are open to all US-based 501(c)(3) tax-exempt organizations and to organizations with a fiscal sponsor actively registered in their state to do business.
What type of projects do we seek to support?

We intend to fund existing or entirely new local projects for a six-month period between April 15 and October 15, 2021. To be eligible for the award, grant proposals should develop a specific project that looks to make an impact in a local US community. The project must pursue one or more of the following goals:
Engage and empower communities to fight for climate justice.
Further community resilience to climate change or environmental injustices.
Exhibit the relationship between health, climate, and race.
Increase awareness on the impacts of climate change.
Develop local solutions to combat the climate crisis.
Work towards achieving a just transition to a green economy.
Project proposals received from organizations serving and led by communities of color will be prioritized for selection.
What type of project proposals are not eligible for funding?

Proposals that are not project-based or pursue funding to support organization's general programming.
Projects that do not address climate-related issues.
Initiatives that do not engage or benefit frontline communities, historically marginalized groups, or communities of color in the US.
Projects undertaken by organizations whose composition of staff, board or volunteers do not represent the demographics of the population served.
Applications that support/oppose political candidates.
Academic research.
How to apply and what to include in your grant project proposal?

To apply for the grant award, please complete this application form on March 21, 2021 before 11:59 PM (ET)
As part of the application, you will be asked to provide basic information about your organization and summarize key aspects of your project proposal. These include: problem statement and importance, objectives, population served, location, funds requested, etc. 
Please be concise with your responses since there is a limited number of characters to answer each question. Overall, you should not spend more than one-to-two hours completing your application.
Additionally, please make sure to have at hand a copy of your organization's Exemption Determination Letter from IRS or that of your fiscal sponsor. 
How will grant proposals be evaluated?

A Climate Reality review committee will evaluate grant project proposals in accordance with the following criteria:
How clearly the climate problem and its importance are explained.
Project sets clear project goals, objectives, and activities to be accomplished in an attainable or realistic timeline.
Project's potential to engage, empower, and benefit positively a local community in climate-related efforts.
How well the demographics of the population served are reflected in the composition of organization's staff, board and/or volunteers.
Ability to conduct a successful proposal, based on your organization's expertise, relationships on the ground and experience working with population served.
Proposal details how grant funds will help the organization achieve the project's objectives and make an impact.
Awardee's board members or officers may not be related to Climate Reality's employees or board members or to Climate Reality's high-level donors.
Climate Reality only accepts a very limited number of grants that prioritize influencing legislative efforts.
Climate Reality Project will contact organizations that have been selected to receive the award no later than April 15, 2021.
What happens when an organization has been selected to receive the award?

Selected organizations will be asked to:
Provide proof of the organization's registration in their state to do business.
Work with Climate Reality staff to sign a grant agreement.
Provide the organization's bank account details to receive the grant funds.
Attend a grantee kick-off online session on April 21, 2021 at 1 PM ET.
Additionally, selected organizations will be invited to participate as special guests in the Climate Reality Leadership Corps Trainings this year.
Why are grantees invited to attend the Climate Reality Leadership Corps Trainings?

We believe the environmental community must strive to build an inclusive and just movement that listens to, learns from, and places frontline communities and people of color at the forefront.
In an effort to convene the voices and expertise of the leaders finding and implementing important solutions in their own communities, we hope to have staff members, supporters, or volunteers of your organization participating in one of our upcoming Climate Reality Leadership Corps Trainings. Although we highly encourage grant-related individuals to join our next Virtual US Training on April 22, the invitation is also open for our Virtual Latin America Training and Virtual Global Training later this year.
This opportunity will be held for up to 10 individuals who wish to attend one of our events on behalf of your organization.
Grantees will have full access to the virtual training content, including issue-breakout sessions, skill-building sessions, and networking meetups. Likewise, organizations will have the unique opportunity to take part in VIP sessions with Climate Reality Chairman Al Gore or other leaders of the environmental justice movement.
As special guests, grantees will be able to self-select what sessions they are interested in and how actively they want to engage in the training. At the end of the training, special guests will become Climate Reality Leaders and receive a certificate.
What is the post-awarding process?

Grantees are responsible for managing the day-to-day operations of their projects during the six-month grant period
Participate in follow-up calls with Climate Reality staff and with their peers throughout the grant period.
Grantees will be asked to submit mid-term and final reports of their project's accomplishments.
Do you have additional questions?

Climate Reality will host an online Q&A session with potential applicants on March 4, at 1 PM (ET). To register for this session please click here.
In order to answer questions or guide organizations through the application process, we will host office hours every Thursday from 4:00 PM to 4:30 PM (ET) until the application closes. If you wish to attend office hours, please contact us by email at climatejusticegrants@climatereality.com.
The grant application is currently closed.