This week, Climate Reality turns 15! We've spent 15 years demanding action from our leaders, training activists to stand up for their communities, and spreading the truth about the climate crisis and what it's doing to our shared planet. 
In that time, we've learned exactly how effective grassroots activism can be – it's the most-effective and sustainable option we have to fight back. 
Our work is far from over, and we have so much more to accomplish by putting all we've learned over the years to work, especially in this rare moment when real progress feels possible. 
That's why, in honor of our 15th anniversary, we've set a goal of raising $15,000 to continue powering our work when it matters more than ever. And through November 15 only, all online gifts will be MATCHED by a generous donor, up to $15,000! 
Our Climate Reality training started with 50 concerned people in Al Gore's barn in Tennessee. Now, it's transformed into a space for thousands of climate activists around the world to join together and fight for the progress we need to prevent irreversible climate damage.
We've only made it this far thanks to you – and advocates just like you – and we can't slow down now. 
For all of our anniversary excitement, there's an ugly truth we must acknowledge: We're only here because the world as we know it is in deep peril. And if we can't keep up this important work, the planet's future is on the line.
We're setting this anniversary goal because we don't want to look back in another 15 years and wonder "what if." 
We can't afford to regret that we didn't train enough leaders, didn't push hard enough for strong climate legislation, or failed to stand tall against Big Oil and other powerful institutions. 
We need to keep growing – for the community of activists we've built, and for the planet we're all fighting together to save.
So please, seize this opportunity to make an official anniversary donation right now to help us hit our $15,000 match goal by the deadline. Every dollar will go twice as far in helping us train more climate leaders and fight for bold climate policies.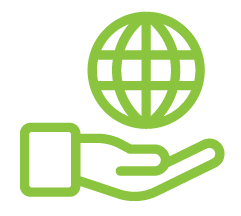 Before You Go
At Climate Reality, we work hard to create high-quality educational content like blogs, e-books, videos, and more to empower people all over the world to fight for climate solutions and stand together to drive the change we need. We are a nonprofit organization that believes there is hope in unity, and that together, we can build a safe, sustainable future.
But we can't do it without your help.
If you enjoyed what you've just read and would like to see more, please consider making a generous gift to support our ongoing work to fight climate denial and support solutions.