December 28, 2018 | 6:00 AM
2018 Wrapped: Your Climate Hope Playlist
We don't need science to tell us that music can affect our brains or our moods – though it seems to, time and time again. Some researchers are convinced that our contact with music starts even before birth: because we're "surrounded by those natural rhythms of the body — heartbeat and pulse and breath." But even without science telling us so, all of us have more than likely cranked up the radio and played offkey backup singer to Beyoncé (pick your poison) in good times and in bad.
But music does more than just change our moods – though we know it can do so powerfully. Music has also been an enduring, well, instrument of social movements. The Beatles had their "Revolution" and John Lennon went on to "Imagine"; Marvin Gaye wondered "What's Going On?"; Macklemore and Ryan Lewis urged us to see all love as the "Same Love"; and Billie Holiday's "Strange Fruit"? Well, it's sure to give you chills. 
While you're taking time for some well-deserved rest over the holidays and start looking forward to the new year, turn up our "2018 Wrapped: Climate Hope" playlist. We chose some of the best songs we could find – new and old alike – to help you start off 2019 optimistic and ready to rejoin the fight.
 
(Can't see the playlist? Click here to open it in Spotify.)
Together, We Can Win This

Become a Climate Reality Leader in 2019! As a trusted messenger in your community, you can help spread the word about climate change and how we solve it to people you know. Join former Vice President Al Gore at a Climate Reality Leadership Corps training and learn how you can lead the global fight for climate solutions. We hold trainings all over the US and around the globe and best of all, they are free. Learn more now.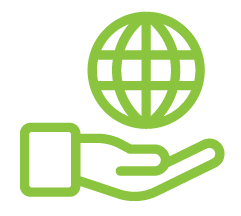 Before You Go
At Climate Reality, we work hard to create high-quality educational content like blogs, e-books, videos, and more to empower people all over the world to fight for climate solutions and stand together to drive the change we need. We are a nonprofit organization that believes there is hope in unity, and that together, we can build a safe, sustainable future.
But we can't do it without your help.
If you enjoyed what you've just read and would like to see more, please consider making a generous gift to support our ongoing work to fight climate denial and support solutions.