December 03, 2018 | 7:48 AM
24 Hours of Reality: Protect Our Planet, Protect Ourselves Starts Today
24 Hours of Reality: Protect Our Planet, Protect Ourselves is finally here.
Join former Vice President Al Gore live, starting today at 6 PM PT/9 PM ET, and an all-star lineup of global celebrities, renowned scientists, thought leaders, and hardworking activists as together we explore the climate crisis and its impact on human health worldwide.
"Our health depends on the health of the planet," Vice President Gore explained. "The climate crisis is not an abstract issue; it has direct impacts on us and the people we love the most. I'm looking forward to exploring the climate and health connection on this year's 24 Hours™ broadcast and to discussing how we can take bold and ambitious action to ensure that future generations can live long, healthy lives full of opportunity and promise."
Watch the trailer for this year's global broadcast event now:

With millions watching, we'll travel across the Earth for 24 straight hours to witness how fossil fuels and climate change are creating an ever-more dangerous world for all of us.
>> Click here for full hour-by-hour lineup and program details <<
After yet another year of record-setting hurricanes, floods, and devastating wildfires, the reality couldn't be clearer. Extreme weather is on the rise. Infectious diseases are spreading. Our food and water are increasingly at risk. And yet, far too few people are talking about it.
It's time to break the silence. It's time to get our leaders and people everywhere talking about this threat. And for 24 hours straight – beginning this evening and continuing through 6 PM PT on December 4 – we'll do just that.
If you're ready to learn more about how the crisis threatens our health and what you can do, tune in tonight, beginning at 6 PM PT at 24hoursofreality.org.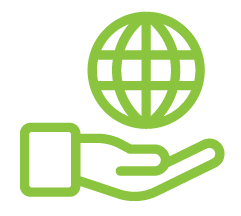 Before You Go
At Climate Reality, we work hard to create high-quality educational content like blogs, e-books, videos, and more to empower people all over the world to fight for climate solutions and stand together to drive the change we need. We are a nonprofit organization that believes there is hope in unity, and that together, we can build a safe, sustainable future.
But we can't do it without your help.
If you enjoyed what you've just read and would like to see more, please consider making a generous gift to support our ongoing work to fight climate denial and support solutions.