October 21, 2011 | 11:50 AM
24 Hours of Reality in Soweto
http://www.youtube.com/watch?v=Oz9SXE3v4j8
NOTE: English language presentation begins at 0:30
When I watched this video of climate activist Solomon Mondlane speaking in Soweto, South Africa, it gave me chills. 24 Hours of Reality Presenter Jeunesse Park sent it to me after hearing Solomon at a tree planting event for her organization, Food & Trees for Africa.
A survivor of Mozambique's civil war, Solomon now lives in South Africa and volunteers for local environmental organizations including Food & Trees for Africa. 24 Hours of Reality resonated deeply with Solomon and he has made it his personal mission to bring Reality to the communities around him.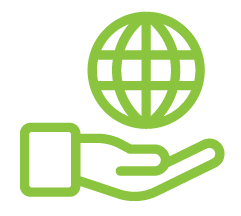 Before You Go
At Climate Reality, we work hard to create high-quality educational content like blogs, e-books, videos, and more to empower people all over the world to fight for climate solutions and stand together to drive the change we need. We are a nonprofit organization that believes there is hope in unity, and that together, we can build a safe, sustainable future.
But we can't do it without your help.
If you enjoyed what you've just read and would like to see more, please consider making a generous gift to support our ongoing work to fight climate denial and support solutions.