December 19, 2011 | 4:01 PM
4 ways the military is saving energy
This is the fourth in a series of blog posts to give you the facts about clean energy. Click here to read Part 1, Part 2, and Part 3.
Source: U.S. Marines
After nine long years, the war in Iraq is finally drawing to a close. As the last U.S. troops leave Iraq, we've learned a lot of lessons -- and one of them is how important it is to reduce our dependence on oil and other fossil fuels.
But here's some other important news: The U.S. military is pursuing cutting-edge programs to reduce its own fossil fuel dependence and invest in clean energy. From oil transported across oceans to solar energy that keeps the Marines connected to their families back home, energy use dominates almost everything the military does. But investment in clean energy doesn't just benefit the military -- it moves the conversation forward and encourages innovation in the private sector.
Check out these four innovative and climate-friendly ways the Pentagon is using clean energy.
These efforts undertaken by the men and women of the U.S. military are both admirable and inspiring. The military's efforts alone won't be enough to solve climate change, but their work to innovate, develop and deploy the next generation of clean energy technology should motivate us to do our part.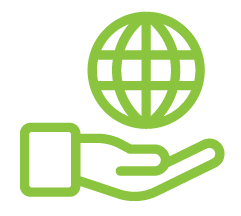 Before You Go
At Climate Reality, we work hard to create high-quality educational content like blogs, e-books, videos, and more to empower people all over the world to fight for climate solutions and stand together to drive the change we need. We are a nonprofit organization that believes there is hope in unity, and that together, we can build a safe, sustainable future.
But we can't do it without your help.
If you enjoyed what you've just read and would like to see more, please consider making a generous gift to support our ongoing work to fight climate denial and support solutions.