December 13, 2011 | 8:03 PM
After Durban: Closer to solutions, but a long road ahead
© 2007 Flickr/Álvaro Canivell CC BY-NC-SA 2.0
In the early hours of Sunday, climate change negotiators from 195 countries brokered a deal that brought the world one step closer to coordinated international action to solve the climate crisis. Here's the breakthrough they achieved: We finally have the promise that all countries, not just developed nations, will play an active role in the fight against global warming through a single international treaty.
Member countries of the United Nations Framework Convention on Climate Change (UNFCCC) spent two weeks in Durban, South Africa, negotiating how nations should address climate change; specifically, who should reduce carbon pollution, by how much, and how fast. At times, it seemed like the positions of different countries were so irreconcilable that the talks would collapse.
The European Union, several developing countries, and less developed countries (including African nations and small island states that are at the most risk from climate change) wanted the Kyoto Protocol (the UNFCCC's only legally binding agreement now in effect) to be extended beyond its current expiration date of December 31, 2012. However, other nations like the U.S., Canada, Russia, Australia and Japan objected on the grounds that the Kyoto Protocol does not require any action from rapidly growing economies like India or China -- the latter of which is the world's biggest emitter of carbon pollution.
Eventually, negotiators were able to produce a compromise: the Durban Platform for Enhanced Action. Under this deal:
The EU agreed to be bound by a second period of obligations under the Kyoto Protocol (which will now have an extended life from 2013 to 2020).
All countries (including those that were not part of the Kyoto Protocol's first phase) agreed that every country -- developed and developing countries alike -- should be part of a new agreement to require a reduction in greenhouse gas emissions. This new treaty will be designed over the next few years and enter into force in 2020.
Countries also agreed on the design and management of a $100 billion Green Climate Fund, although it isn't clear what the sources of money for the fund will be. The fund is intended to assist poorer countries with their efforts to reduce carbon pollution and to cope with the harmful impacts of global warming that are already occurring.
Around the world, political leaders have welcomed the deal. However, the outcome at Durban cannot yet be heralded as a significant victory. World leaders have merely agreed to start talking about what countries can do after 2020. We need to view this with cautious optimism and not forget that a lot more needs to be done, such as developing and deploying more clean energy solutions. Climate change is already happening, and we cannot afford to stand still for another eight years -- especially because tackling the problem after 2020 will cost us four times more than tackling it now. The truth is, we haven't done anything even close to adequate if we really want to prevent the worst impacts of climate change.
Now that leaders have agreed to work together, let's keep the pressure on them to make sure they don't backslide, and let's keep demanding that countries do more to keep safeguard our future. We're now heading in the right direction, but we still have a long road ahead.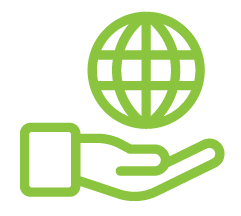 Before You Go
At Climate Reality, we work hard to create high-quality educational content like blogs, e-books, videos, and more to empower people all over the world to fight for climate solutions and stand together to drive the change we need. We are a nonprofit organization that believes there is hope in unity, and that together, we can build a safe, sustainable future.
But we can't do it without your help.
If you enjoyed what you've just read and would like to see more, please consider making a generous gift to support our ongoing work to fight climate denial and support solutions.