March 30, 2016 | 10:00 AM
Al Gore and New York Attorney General Eric Schneiderman Launch AGs United for Clean Power Coalition
Former US Vice President and Chairman of The Climate Reality Project Al Gore joined New York State Attorney General Eric Schneiderman in New York March 29, to announce a coalition aimed at aggressively protecting the recent progress the US has made in combatting climate change. Lauded by Vice President Gore as "the best, most hopeful step in years" in this effort, the AGs United for Clean Power coalition brings together attorneys general from 25 states, territories, cities and counties to explore ways to jointly support the fight against climate change.
One such tactic includes facilitating ongoing and potential joint investigations into whether fossil fuel companies and industry groups mislead the public about the dangers of climate change or the viability of renewable energy resources.
"What these attorneys general are doing is extremely important. These brave members of this coalition are doing their job like they did in the tobacco case," said Vice President Gore, comparing fossil fuel companies to the tobacco companies of the 1990s that fell under intense scrutiny over misstatements about cancer and heart disease risks associated with cigarette smoking.
The coalition will also encourage the EPA to limit climate change-causing carbon emissions from fossil fuel power plants under the Clean Power Plan, push for federal controls on methane emissions from the oil and natural gas industry, and work on controlling emissions from large-scale industry facilities, said the New York attorney general's office in a statement.
"We cannot continue to allow the fossil fuel industry or any industry to treat our atmosphere like an open sewer or mislead the public about the impact they have on the health of our people and the health of our planet," Vice President Gore said. "Attorneys general and law enforcement officials around the country have long held a vital role in ensuring that the progress we have made to solve the climate crisis is not only protected, but advanced. The first-of-its-kind coalition announced today is another key step on the path to a sustainable, clean energy future."
Vice President Gore and Attorney General Eric Schneiderman were joined by Vermont Attorney General William Sorrell, Virginia Attorney General Mark Herring, Massachusetts Attorney General Maura Healey, Maryland Attorney General Brian Frosh, Connecticut Attorney General George Jepsen, and United States Virgin Island Attorney General Claude Walker, as well as the legal representatives from 11 other states.
To stay updated with what's happening with the Clean Power Plan and other vital initiatives, sign up for our email activist list.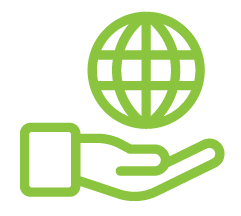 Before You Go
At Climate Reality, we work hard to create high-quality educational content like blogs, e-books, videos, and more to empower people all over the world to fight for climate solutions and stand together to drive the change we need. We are a nonprofit organization that believes there is hope in unity, and that together, we can build a safe, sustainable future.
But we can't do it without your help.
If you enjoyed what you've just read and would like to see more, please consider making a generous gift to support our ongoing work to fight climate denial and support solutions.