January 23, 2018 | 12:19 PM
Al Gore Discusses Climate Action, Extreme Weather at World Economic Forum (Video)
Climate Reality's founder and chairman, former US Vice President Al Gore, is in Davos, Switzerland, for the World Economic Forum's (WEF) 48th annual meeting, where he will discuss extreme weather, climate action, and the goal of limiting global temperature rise to 2 degrees Celsius enshrined in the Paris Agreement. 
The three-day annual event is being held January 23-26 with attendance expected from a who's who of global and business leaders, academics, activists, and more, including Indian Prime Minister Narendra Modi, who will deliver the opening address; French President Emmanuel Macron; British Prime Minister Theresa May; Canadian Prime Minister Justin Trudeau; and US President Donald Trump, who is set to deliver a keynote address before the close of the meeting.
The Forum engages the foremost political, business, and NGO leaders in hopes of shaping global and industrial agendas to improve the state of the world.
"Convening participants under the theme, Creating a Shared Future in a Fractured World, the meeting will focus on finding ways to reaffirm international cooperation on crucial shared interests, such as international security, the environment and the global economy," WEF writes.
You can watch Vice President Gore live in the following sessions. If you're unable to watch live, videos of each panel will be available here following the livestreamed event. Watch:
Responding to Extreme Environmental Risks

Wednesday, January 24, at 10:30 AM EST
Summary: "As the global climate changes, extreme weather events are proving more devastating and expensive. How can affected countries and communities mitigate risk and build long-term resilience?"
Stepping Up Climate Action

Thursday, January 25, at 5 AM EST
Summary: "According to current estimates, the Earth is expected to warm by 3.2 degrees Celsius by the end of the century – more than double the Paris targets. How can leaders seize the opportunity and ratchet up their efforts?"
Climate's Two Degrees of Separation

Thursday, January 25, at 12:30 PM EST
Summary: "The year 2016 was the hottest on record, continuing the trend for a third year. A major extension of the West Antarctic ice sheet has broken off and Swiss glaciers continue to recede. Is there still time to limit warming to two degrees and, if not, how do we adapt? This session will be followed by a special screening of An Inconvenient Sequel: Truth to Power."
To change everything, we need everyone. That's why we need your help to continue the fight for climate solutions. Click here to sign up to receive regular updates on the latest climate science and all the ways that you can take climate action.
Header image © 2017 U.S. Embassy Bern, Switzerland/Flickr cc by sa 2.0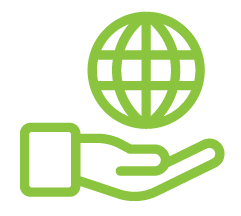 Before You Go
At Climate Reality, we work hard to create high-quality educational content like blogs, e-books, videos, and more to empower people all over the world to fight for climate solutions and stand together to drive the change we need. We are a nonprofit organization that believes there is hope in unity, and that together, we can build a safe, sustainable future.
But we can't do it without your help.
If you enjoyed what you've just read and would like to see more, please consider making a generous gift to support our ongoing work to fight climate denial and support solutions.