January 10, 2017 | 9:00 AM
Americans Can't Trust Rex Tillerson to Lead the State Department
The role of America's top diplomat is not a light one. In many ways, the weight of the world rests on the US secretary of state's shoulders.
Which is why so many are so concerned about the outside influences that may have their thumbs on the scale with the man nominated to fill the role next: former ExxonMobil Chairman and CEO Rex Tillerson.
Decades of Denial

Tillerson has spent his entire career with ExxonMobil, one of the world's largest oil companies and a company that's made billions from the fossil fuels driving the climate crisis. But the case against Exxon and Tillerson isn't just about their role in supporting fossil fuels. Since the 1980s, the company had ample internal research about the danger the crisis posed to the planet. Recognizing the threat concerted government action on climate would pose to its business, Exxon went on the offensive, urging its employees to emphasize scientific uncertainty and giving millions to politicians and groups that promote disinformation about the climate crisis.
Even as the company has more recently publicly recognized the reality of the crisis and issued statements in support of the Paris Agreement, it's currently under investigation by the New York attorney general and others for misleading investors and the public about the threat of a changing climate and what it knew. And the man in charge since 2006? Rex Tillerson.
Oil Company Policy Can't Be US Foreign Policy

It's not just Tillerson's role in funding denial that makes him unfit to be secretary of state. It's also his history of partnering with less-than-enlightened governments to grow Exxon's business and the possibility that US foreign policy could become just another tool for oil companies and open our country to distinctly unsavory influences.
Take, for example, Russia, the same country that US intelligence officials have identified as hacking into our elections. Tillerson maintains close ties with Russian President Vladimir Putin, who awarded him one of the country's top honors for foreign nationals, the Order of Friendship, in 2013. The connections have raised serious concerns with some members of the US Senate, including Republican Senators Marco Rubio and John McCain, who have voiced their concerns over the nomination of someone with such important connections to Russia and its leader.
Take action now: Download our Make It a Reality action kit
Complicating matters further, according to Vanity Fair, in 2011, Tillerson signed a $300 billion deal between Exxon and the Russia's state-controlled oil giant Rosneft; however, the deal was "effectively stalled" following the US sanctions against Russia in response to the country's invasion and annexation of Crimea in 2014.
Though he's formally committed to severing ties with Exxon Mobil to comply with federal ethics rules ahead of his Senate confirmation hearing, the massive deal he will receive as he parts ways with the company concerns some law experts because "ExxonMobil has agreed to provide him with benefits it had no legal obligation to provide." It's difficult to imagine Tillerson not feeling an understandably strong sense of loyalty to the corporation where he spent the entirety of his professional life and which paid him so richly upon his departure to move into government.
The Exxon-Rosneft deal can only go forward if the US lifts sanctions against Russia, creating a major conflict of interest for America's top negotiator of international relations, one that calls into question his very appropriateness for the role of US secretary of state.
After all, the State Department is charged with creating "a more secure, democratic, and prosperous world for the benefit of the American people and the international community," not advancing the business interests of fossil fuel corporations.
Make sure our senators do their job and only confirm nominees we can trust to protect the health of our families and the future of our planet.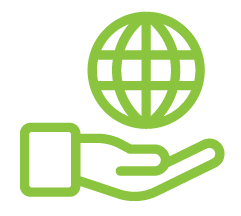 Before You Go
At Climate Reality, we work hard to create high-quality educational content like blogs, e-books, videos, and more to empower people all over the world to fight for climate solutions and stand together to drive the change we need. We are a nonprofit organization that believes there is hope in unity, and that together, we can build a safe, sustainable future.
But we can't do it without your help.
If you enjoyed what you've just read and would like to see more, please consider making a generous gift to support our ongoing work to fight climate denial and support solutions.