January 13, 2017 | 7:00 AM
Americans Can't Trust Rick Perry to Lead the Energy Department
US President-elect Donald Trump's nomination of former Texas Governor Rick Perry to lead the nation's Energy Department came as a shock to many for one important reason: During his 2012 run for the Republican presidential nomination, Perry campaigned to eliminate the department.
(Later, during primary debate, he famously forgot about the DOE entirely when asked about the three departments he had promised to dismantle, if elected. His on-stage fumble for words has been called one of the "most famous gaffes in recent presidential politics.")
This dismissive attitude has dangerous implications. "I think very few people understand that the Energy Department, to a very substantial degree, is dealing with nuclear weapons," former North Dakota Senator Byron L. Dorgan told the New York Times after Trump's announcement of Perry. "And Rick Perry suggested the agency should be abolished. That suggests he thinks it doesn't have value."
Take action now: Download our Make It a Reality action kit
Beyond its important national security work, the Energy Department more generally seeks to maintain "a vibrant US effort in science and engineering as a cornerstone of our economic prosperity with clear leadership in strategic areas."
This particular aspect of the department's mission is in direct conflict with Perry's own record on energy innovation.
Texas ranks first in the country when it comes to wind energy – in terms of both installed capacity and new plants under construction – and the sector supported over 24,000 jobs in 2015. Despite this enormous success and the state's further outsized potential thanks to its vast, generally flat topography, Perry tried to fast-track 12 new dangerous, dated coal-fired power plants during his tenure as governor of Texas.
Perry also has close ties to the Texas oil industry, and perhaps unsurprisingly, has called climate change "one contrived phony mess."
Climate scientists beg to differ. More than 97 percent of them agree that climate change is real and that it is being caused by our use of fossil fuels. Virtually every national academy of science on Earth agrees.
If Governor Perry does become Secretary Perry, the impact of his climate denial could be far-reaching.
"Governor Rick Perry has time and again ignored the overwhelming consensus of scientists to deny the reality of the climate crisis and his support for deregulation of the fossil fuel industry would likely delay the country's movement to clean energy by decades, costing the country incredible opportunities for job creation and business growth," Climate Reality President and CEO Ken Berlin explained.
It's time to stand up for the health of our families and the future of our planet. People all across the world are united in wanting to solve the climate crisis and protect the planet we share. We've made too much progress in working for a safe, healthy, and sustainable future for all Americans to turn back now.
Our message is simple and clear: Governor Perry is unfit for the position he's been nominated to fill. We can't trust big oil insiders and climate deniers with the health of our families and our environment.
Make sure our senators do their job and only confirm nominees we can trust to protect the health of our families and the future of our planet.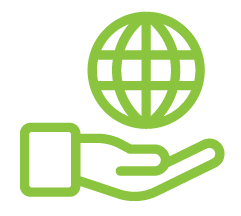 Before You Go
At Climate Reality, we work hard to create high-quality educational content like blogs, e-books, videos, and more to empower people all over the world to fight for climate solutions and stand together to drive the change we need. We are a nonprofit organization that believes there is hope in unity, and that together, we can build a safe, sustainable future.
But we can't do it without your help.
If you enjoyed what you've just read and would like to see more, please consider making a generous gift to support our ongoing work to fight climate denial and support solutions.