January 12, 2017 | 7:00 AM
Americans Can't Trust Ryan Zinke to Lead the Department of the Interior
Remember the Woody Guthrie classic "This Land Is Your Land"?
It's the US Department of the Interior's job to make sure it stays that way by protecting and managing America's natural resources and cultural heritage. But if Montana Representative Ryan Zinke is confirmed as secretary of the interior, we could see this land become energy companies' land. And that's not a possibility we can accept.
The warning signs are right there in the public record. Last year, the Interior Department began a temporary moratorium on coal-mining leases on public lands. Zinke opposed these moratoriums on the very lands he would be tasked with defending, fighting to open up our public resources and pristine wilderness areas to exploitation from energy companies more interested in making a quick buck through mining and drilling than preserving our extraordinary natural heritage for all Americans now and in the future. He also has voted to make it easier for Congress to sell off federal land. In any other political environment, a record like Zinke's would disqualify him outright from leading the Interior Department, not open the door.
As an outspoken supporter of American energy independence, Rep. Zinke supports an "all of the above energy policy" that "includes building the Keystone XL Pipeline, developing clean coal, and encouraging renewable energy research and development."
Take action now: Download our Make It a Reality action kit
While his interest in renewable energy is encouraging, he does not believe in the climate crisis, and told the Bozeman Daily Chronicle in 2014 that he has seen no scientific evidence of climate change.
(Perhaps he should look at the research conclusions reached by at least 80 national academies of science, or those of the more than 97 percent of climate scientists who agree that climate change is real and very much impacting us right now. That's roughly analogous to the level of agreement amongst medical scholars who believe smoking cigarettes causes lung cancer.)
Beyond his troubling climate denial, Zinke's support for "clean coal" offers yet another example of the rift between his outlook on energy policy on one hand, and conservation and scientific facts on the other. "Clean coal" is an oxymoron – it simply does not exist. Coal is a dirty fuel, from start to finish, and the process of mining it is dangerous, often blasting away entire mountaintops and leaving toxic ponds in its wake.
Worldwide, more carbon pollution comes from the burning of coal than any other fuel. And attempts at building truly "clean coal" plants have wasted hundreds of millions of dollars in US taxpayer money.
Now it's up to the Senate to confirm or reject cabinet nominees like Representative Zinke. Which means it's up to us to stand up for what matters and stop coal champions and climate deniers from taking over the US cabinet. Our message is simple and clear: Rep. Zinke is unfit for the position he is set to fill.
We can't trust friends of the coal industry with the health of our families and our environment. We can't turn our beautiful public lands over to companies who'll turn mountains into coal mines and prairies into oil fields and leave the mess behind for the rest of us. We've made too much progress in working for a safe and healthy tomorrow to turn back now.
Make sure our senators do their job and only confirm nominees we can trust to protect the health of our families and the future of our planet.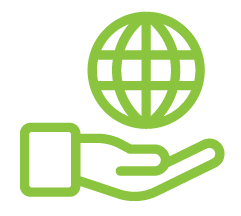 Before You Go
At Climate Reality, we work hard to create high-quality educational content like blogs, e-books, videos, and more to empower people all over the world to fight for climate solutions and stand together to drive the change we need. We are a nonprofit organization that believes there is hope in unity, and that together, we can build a safe, sustainable future.
But we can't do it without your help.
If you enjoyed what you've just read and would like to see more, please consider making a generous gift to support our ongoing work to fight climate denial and support solutions.