January 11, 2017 | 7:00 AM
Americans Can't Trust Scott Pruitt to Lead the EPA
The Environmental Protection Agency has a simple mission: To protect human health and the environment. As Oklahoma's attorney general, Scott Pruitt has done everything in his power to undermine that charge. Yet, US President-elect Donald Trump has nominated him to serve as the cabinet administrator tasked with advancing it.
The EPA guards the air we all breathe and the water we all drink from companies more concerned with making a quick buck than doing things the right way. Under President Obama, the agency has worked with the private sector to cut emissions and support the transition to a clean energy economy.
Pruitt has time and again sided with the fossil fuel industry over the interests of regular Americans. And it's all there in the public record. During his career, Pruitt has:
Plus, even as 15 of the 16 hottest years on record have come this century, Attorney General Pruitt consistently echoes the oil industry's favorite myth about the climate crisis, insisting in an article he co-authored that the "debate is far from settled."
Take action now: Download our Make It a Reality action kit
No surprise, then, that energy companies and their allies are pouring hundreds of thousands of dollars into secretive organizations to support Pruitt's nomination.
Why? Because – and here's the good news – as more and more Americans learn about Attorney General Pruitt's history as a litigator for the oil industry, they're asking the simple question: "How could this man be qualified to protect our environment?" And they're calling their senators to let them know we can't trust him.
Here's the better news: we can defeat this nomination. The oil industry knows it. We know it. But only if we make the call.
Our message is simple and clear: Attorney General Pruitt is unfit for the position he's been nominated to fill. We can't trust big oil insiders with the health of our families and our environment.
And it's time to let your senators know it.
Make sure our senators do their job and only confirm nominees we can trust to protect the health of our families and the future of our planet.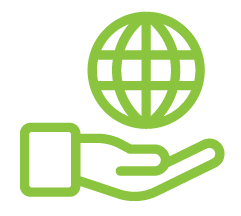 Before You Go
At Climate Reality, we work hard to create high-quality educational content like blogs, e-books, videos, and more to empower people all over the world to fight for climate solutions and stand together to drive the change we need. We are a nonprofit organization that believes there is hope in unity, and that together, we can build a safe, sustainable future.
But we can't do it without your help.
If you enjoyed what you've just read and would like to see more, please consider making a generous gift to support our ongoing work to fight climate denial and support solutions.