January 15, 2016 | 3:41 PM
Ask an Expert: How Can We Build a Clean Energy Future – Today?
Alexander Verbeek thinks a lot about this question. He's an associate at the Stockholm Environment Institute and worked until recently as strategic policy advisor on global issues at the Dutch ministry of foreign affairs. He spends his days working with governments, businesses, and organizations around the world to connect the dots between climate change and issues like water, energy, food, and resource use – and then develop big-picture policy solutions. In November, he organized the first Planetary Security Conference at the Peace Palace in The Hague.
He also happens to be one of the most interesting and influential voices on climate on social media. With the Paris Agreement at the UN's COP 21 climate talks now in the history books, we wanted to get his take on the state of climate action worldwide and what we should be paying attention to in 2016.
After COP 21, what's your biggest hope for 2016? What can we hope to achieve this year?

While I am concerned about the environmental health of this planet, I am positive about the results of COP 21. Of course commitments alone do not solve anything, but you don't get anywhere without a firm commitment. I am amazed to see so many countries united to take action on such a complicated issue. The Paris Agreement is a landmark turning point and gives us the necessary basis on which we should build in the years to come. 
In 2016, we have to translate the "Spirit of Paris" into concrete action. 
While some innovative companies and cities were ahead of central governments in adapting to the new realities of climate change, we're now seeing more governments also willing to take action and we can increase cooperation between them.
Governments should translate promises into action, reduce emissions, strengthen resilience, and facilitate innovation in business. Companies will increasingly aim for cleaner production, now that multinationals like Unilever have shown visionary leadership and proven that sustainability is cost effective. I also hope that individuals will make increasingly wise decisions in every area, whether it's choosing what groceries to buy, using public transport whenever they can, or when voting. 
In 2016, we should move towards a greener, more equal, and circular economy as acting now will cost so much less than if we wait. The middle class worldwide that daily consumes water, food, and energy like most readers of this interview will more than double in just 20 years. We have to make room within the ecological limits of this planet to welcome them.  
"Preserve and cherish the pale blue dot, the only home we've ever known." - Carl Sagan. Retweet if you agree. pic.twitter.com/2qjNWftUJD

— Climate Reality (@ClimateReality) January 4, 2016
What is the role of business in the transition to a clean energy future?

Business has an essential role in moving to a low-carbon economy. Like any big economic change in history, there are some fast movers while many are lagging behind. But as with the introduction of the steam ship in the nineteenth century, the winners are those that invest in true innovation. In many cases, investing in renewables and sustainability makes economic sense.
I hope to see more investment in research and innovation for renewable technology. We also need more public support for the idea that sustainability does not mean "more expensive."
I expect climate change and sustainability to move from just a slogan in marketing departments to a central priority in boardrooms.
What are some of the most exciting climate policy initiatives from around the world? How are cities changing the way we address climate?

A focus on cities is essential. Cities are a big factor in climate change, producing some 70 percent of greenhouse gas emissions and they keep growing, adding on average 200,000 people every day. That's one fully sold-out Yankee Stadium every six hours. These people all need houses, roads, electricity, food, water, and also jobs, hospitals, and schools. This massive process of urbanization makes the challenge of rapidly lowering emissions so much bigger and more urgent. Just think of the half a billion people that live in coastal urban areas. What will it take to protect or relocate them in times of rising sea levels combined with extreme storms?
But these challenges also offer opportunities. 
Since we have to plan for new urban areas, we can do it better than before by making long-term investments that will have a lasting impact on the environment as well as our quality of life. Cities should be built greener and more compact and creatively integrate living, working, shopping and recreation, making them better, healthier and safer places to live in while producing much less emissions. One of the many positive developments in Paris was the launch of the world's largest coalition of city leaders addressing climate change: the Compact of Mayors.
How do you think developed nations can lead the way?

I'll just mention a few thoughts. National governments should take the lead by setting smart new standards for business and consumers to reduce pollution. Governments should also cut subsidies on fossil fuels. It's absurd that each year, some $650 billion is spent on subsidizing something that's bad for our health and the health of the planet.
Imagine the speed of change if polluters paid for the real cost of their waste and if fossil fuel subsidies were instead used for renewables, research and development, and smart investments in a new green economy.
But climate change urges governments to do so much more. Climate change has a huge impact on everything: healthcare, infrastructure, development, food, migration, and security. It requires creative scenario thinking to envision what the climate challenges of the next few decades will be and how they will impact our lives. Take Bangladesh where 20 million people will be displaced in the next five years. It's not just the future either: we can't fully understand international developments like the Arab Spring and the migration crisis in Europe without taking climate change into account.
We have to act now. We're working with some incomplete data and predictions but waiting is not an option. It's a situation that is more familiar to CEOs and military leaders than for most individuals and governments. We will need to combine the best science with our imagination to foresee consequences since we have no history to guide us.
Climate change can be overwhelming. How can one person make a difference?

Everyone can make a difference as soon as we realize that our individual actions do count. If everybody keeps pointing at somebody else, we will end up ruining our planet. So let's make a positive change together. Begin with your own actions regarding energy (put those lights out, take the bus or a bicycle) or food (eat less meat, buy food from your region). Suppose that everybody who could saved just one liter of water a day. That would add up to huge savings of precious water. The next step is to mobilize individual actions into campaigns that have a more powerful impact. Take for instance the NGO Green Globe Group, which has taken this message on saving water to 1 million people in India.
History is full of examples where a small, dedicated group of people was able to create positive change by mobilizing the masses to address an issue.
Climate change will be no different, although it took us a very long time to accept the scientific facts and we're still just beginning to respond. But after decades of serious warnings by scientists, the message has finally reached a bigger audience.  Last year, I joined some 400,000 people in the streets of New York City in what was then the biggest climate march ever. In 2015, the combined climate marches all over the world had even bigger numbers, and I believe their message has finally reached governments. 
You Can Lead The Way

2015 was a big year for our planet. But our work isn't finished, and the world needs people like you to stand up and act.
Join us for our next Climate Reality Leadership Corps training and work with former US Vice President Al Gore and renowned climate scientists and communicators to learn about what's happening to our planet — and what you can do about it.
Every global movement needs leaders. Apply to become a Climate Reality Leader today.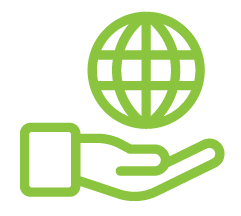 Before You Go
At Climate Reality, we work hard to create high-quality educational content like blogs, e-books, videos, and more to empower people all over the world to fight for climate solutions and stand together to drive the change we need. We are a nonprofit organization that believes there is hope in unity, and that together, we can build a safe, sustainable future.
But we can't do it without your help.
If you enjoyed what you've just read and would like to see more, please consider making a generous gift to support our ongoing work to fight climate denial and support solutions.