August 13, 2015 | 9:00 AM
At a Loss for Words: Why Australia's INDC Is Rubbish
Most days, the world's got many reasons to be thankful to Australia. There's the fact that the nation's given us Nick Cave, Tim Tams, the only pro sports league that makes the NFL look positively gentle, and both Kylie Minogue and Kylie 2.0. Then there's the roll call of apparently every male heartthrob currently onscreen not named Ryan or Bradley, seemingly making an Australian passport the new Scientology in Hollywood.
And then there's Aussie slang. Maybe it's our buttoned-up New England pilgrim heritage holding us back, but somehow here in the US, we've never managed to approach the everyday poetry of a culture where grownups call children "ankle biters" and describe someone less than aesthetically gifted as "having a face like a dropped pie" – all with a straight face (and these are just the SFW examples).
So given Australia's natural genius for wordplay, when we saw its intended nationally determined contribution (INDC) detailing the country's commitments for the UN climate talks in Paris later this year, we thought there'd been a mistake. Maybe something was lost in translation. Was Prime Minister Tony Abbott having a laugh? Or – as it seemed from such weak commitments – just telling the rest of the world to rack off?
After all, this is the nation that just recently became the first developed country to introduce a major carbon tax and then saw two years of significant drops in emissions. But then along came Abbott, bent on repealing the tax and undoing all the progress Australia had been making. The result: today we have an INDC that falls way short even of the recommendations that its own government-created agency – the Climate Change Authority (CCA) – was making.
How short? So short that we thought the only way to capture it was to turn to 'Strayan – aka Aussie slang – for a dictionary of failure in street phrases.
Don't come the raw prawn with me: Don't try and fool me.
© 2007 kevinmcc/Flickr cc by-nc 2.0
What we should all be saying here, if perhaps in different terms (prawns are close to what Americans know as "shrimp"). To repeat: Australia's INDC is a clear case of politics trumping science. Its CCA recommended the nation set a target of reducing emissions by 30 percent from 2000 levels by 2025. Instead, Abbott's government set a target of reducing emissions 26—28 percent below 2005 levels by 2030, putting politics first. Maybe you're thinking, "Well the government had to consider economic costs, no?" Sure – but some have found that Australia could cut emissions as much as 35 percent with practically no additional impact on the economy.
It's easy to get lost in the numbers and overlook the difference between them – and that's exactly the point. The short version is that by using a similar numerical target as the US is – but with a baseline when its emissions were higher and a later goal year (so it can take longer to do less) – Australia is trying to look like it's serious, when in fact it's doing very little.
A few kangaroos short in the top paddock: Intellectually lacking.
© 2014 Alexandre Lavrov/Flickr cc by 2.0
Much like the design of Australia's Emissions Reduction Fund, the nation's primary policy tool for cutting carbon emissions. The fund pays big greenhouse gas emitters like power plants not to pollute – rather than making them pay for their pollution. Which is just crazy. And on top of that, the fund likely won't even have enough money to do so, which analysts project will lead to Australia's emissions increasing (you read that right) by over 18 percent from 2000 levels by 2020.
Couldn't knock the skin off a rice pudding: Weak, ineffectual.
© Marco Antonio Islas Cruz/Flickr cc by-nc-nd 2.0
Which basically characterizes the commitment from a wealthy nation that's also the largest per-capita emitter of any major developed economy and will – under the terms of its INDC – have the highest per-capita emissions in the developed world in 2030.
Doesn't know if she's Martha or Arthur: Deeply confused.
© 2014 Charlie Barker/Flickr cc by nc nd 2.0
What Prime Minister Abbott must be, thinking this strategy will fly with the public. Because unlike their prime minister, the majority of Australians believe in climate change and believe the government has underestimated its seriousness. In fact, 63 percent want the government to take the issue much more seriously – up 6 points from only a year ago. When surveyed, a full 71 percent agreed with the statement that, "It is inevitable that Australia's coal-fired generation will need to be replaced." Which gives us hope.
Mad as a cut snake: Crazy.
© 2009 Rakesh Rocky/Flickr cc by 2.0
What you'd have to be to actually believe that Australia's strategy will actually work in reducing emissions.
Popular as a rattlesnake in a lucky dip: A highly unpopular person.
© 2012 Tambako the Jaguar/Flickr cc by-nd 2.0
Like what Prime Minister Abbott will be in Paris, even without his presence.
Want to join the millions working for real climate action in Paris? Add your name to our petition here. To keep up with the latest developments on this and other climate initiatives, sign up for our email activist list and we'll keep you connected.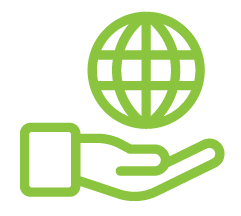 Before You Go
At Climate Reality, we work hard to create high-quality educational content like blogs, e-books, videos, and more to empower people all over the world to fight for climate solutions and stand together to drive the change we need. We are a nonprofit organization that believes there is hope in unity, and that together, we can build a safe, sustainable future.
But we can't do it without your help.
If you enjoyed what you've just read and would like to see more, please consider making a generous gift to support our ongoing work to fight climate denial and support solutions.