August 08, 2017 | 10:26 AM
Be a Part of the Movement. Join Us in Pittsburgh.
My new film, An Inconvenient Sequel: Truth to Power, was recently released in theaters across the United States. For two years, camera crews accompanied me around the world to visit areas greatly impacted by the climate crisis. From the melting ice sheets of Greenland to the flooded streets of Miami Beach, I saw time and time again how Mother Nature is calling out to remind us what will happen if we don't take climate action now. And in places like the city of Georgetown, TX, which is moving to 100 percent renewable electricity, I also saw that so many have the will to step up and fight.
That's why it's imperative that we all do our part to protect our shared home. I've had the great privilege of personally training over 12,000 climate activists as part of our Climate Reality Leadership Corps program, which I'm happy to say is showcased in An Inconvenient Sequel: Truth to Power. These activists have shown me what can happen when citizens take a stand, and every day, I'm amazed at their commitment and courage in educating their communities about the climate crisis and empowering them to take action.
Today, I'm excited to announce that we'll be training our next group of activists at our 36th Climate Reality Leadership Corps Training in Pittsburgh, Pennsylvania, from October 17-19, with support from the Heinz Endowments.
We're at a critical moment in our movement's history. In An Inconvenient Sequel: Truth to Power, you'll also see what was happening behind the scenes at the UNFCCC's COP 21, where 195 countries and parties agreed to the Paris Agreement. While nearly every other nation on Earth has committed to ending the climate crisis, the White House recently submitted its intention to withdraw the United States from the historic Paris accord. This decision undermines America's standing as a leader in the world and threatens to damage humanity's ability to solve the climate crisis in time. 
Make no mistake: if President Trump won't lead, the American people will. We see this at every one of our Climate Reality Leadership Corps trainings – and we'll see it again in Pittsburgh – where everyday activists commit to creating a better tomorrow for our planet.
Learn how you can make a difference in your community and apply to join us at our next Climate Reality Leadership Corps Training in Pittsburgh from October 17-19.
My friends, it's time to be inconvenient – our world depends on it.
With hope and gratitude,
Al Gore
Founder and Chairman
The Climate Reality Project
PS. Click here for your chance to take home a signed copy of my new companion book to An Inconvenient Sequel: Truth to Power.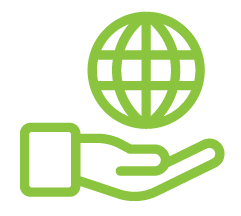 Before You Go
At Climate Reality, we work hard to create high-quality educational content like blogs, e-books, videos, and more to empower people all over the world to fight for climate solutions and stand together to drive the change we need. We are a nonprofit organization that believes there is hope in unity, and that together, we can build a safe, sustainable future.
But we can't do it without your help.
If you enjoyed what you've just read and would like to see more, please consider making a generous gift to support our ongoing work to fight climate denial and support solutions.