January 24, 2014 | 8:00 AM
Become One of Them
There are some people who inspire us. Maybe it's the way their speeches captivate you. Maybe it's the breadth of work they've done to make the planet a better place. Or maybe it's the chills you feel simply reading about their inspiring projects. There aren't many people out there who can elicit these kinds of reactions. But when you attend a Climate Reality Leadership Corps training, you'll be in the same room as some of the most inspiring leaders in the environmental movement. And you'll learn to become one of them. We're excited so many incredible speakers will be joining Climate Reality in Johannesburg from March 12-14 for our Africa training – and, we hope you'll apply to be there too! Joining us will be:
∙ Kumi Naidoo, executive director of Greenpeace International, a leading environmental advocate
∙ Jonathan Deal and Ikal Angelei, both Goldman Environmental Prize recipients for their respective work against fracking in South Africa and fighting plans for a destructive dam in Kenya
∙ Wanjira Mathai, a longtime activist with the Green Belt Movement and project leader at the Wangari Maathai Institute
∙ Johan van den Berg, CEO of the South African Wind Energy Association
And of course, Nobel Laureate and former U.S. Vice President Al Gore will take to the stage for the entire second day of the training. These amazing leaders are just a small sampling of the extraordinary people speaking at the Africa Training in Johannesburg. So, take the next step in your journey to effect real change. Apply to become a Climate Reality Leader today… and become one of those people who inspire us.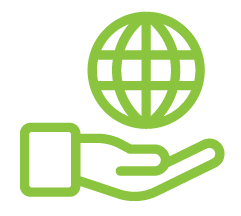 Before You Go
At Climate Reality, we work hard to create high-quality educational content like blogs, e-books, videos, and more to empower people all over the world to fight for climate solutions and stand together to drive the change we need. We are a nonprofit organization that believes there is hope in unity, and that together, we can build a safe, sustainable future.
But we can't do it without your help.
If you enjoyed what you've just read and would like to see more, please consider making a generous gift to support our ongoing work to fight climate denial and support solutions.