October 12, 2011 | 2:56 PM
The beginning of Australia's clean energy future
© 2009 Flickr/Sam Ilić cc by nc 2.0
Early this morning, Australia's lower house of parliament stood on the right side of history. In a close vote, 74-72, the house voted in favor of one of the world's most ambitious policies to reduce carbon pollution.
Australia's Prime Minister, Julia Gillard, echoed the feelings of many when she said: "History will record that a clean energy future started with this vote." Australia's Senate, where the package is expected to have more support, is up next; the package will be introduced later this month and voted on in early November.
The Clean Energy Future package, which includes 18 separate bills, will introduce a price of A$23 (US $22.9) per metric ton of carbon pollution starting on July 1, 2012. The price on carbon will cover Australia's 500 largest polluters and increase by 2.5% (plus inflation) for the next three years. In 2015, Australia will begin a cap-and-trade program, which will continue to place a price on carbon but give industry more flexibility on how to pay for it.
So what's the big deal? Scientists expect climate change will devastate Australia, and the country has one of the highest per capita pollution levels in the world. In response to this stark reality, the government's plan, the largest carbon pollution reduction policy outside of Europe, will cut pollution 5% by 2020 and 80% by 2050. To put it another way, this policy will remove 160 million tons of carbon pollution over the next decade -- the equivalent of taking 45 million cars off the road.
Meanwhile, this policy will spur clean energy investment, create jobs and build a clean energy future for Australia. It creates a disincentive to pollute, and an incentive to pursue clean energy solutions like wind, solar and energy efficiency. Analysts believe the policy could unlock as much as A$100 million in clean energy investment.
Proponents of the package expect it to generate A$27.8 billion (US$ 27.2 billion) in revenue for the government, the vast majority of which will help families and businesses adjust. Another $10 billion (US$ 9.2 billion) will go to the Clean Energy Finance Corporation, a newly created government agency that will help firms get new clean energy projects up and running. And we're not done yet; the legislation also provides another billion dollars to a Biodiversity Fund to protect Australia's forests that naturally store carbon.
The fight for Australia's clean energy future is a long way from over. Climate science deniers are actively spreading misinformation about the government's plan, and there are still major political battles ahead. But Australia's leaders have rejected the deniers and stood up for reality, by passing a historic new policy to help solve the climate crisis.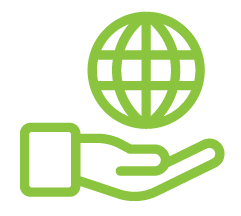 Before You Go
At Climate Reality, we work hard to create high-quality educational content like blogs, e-books, videos, and more to empower people all over the world to fight for climate solutions and stand together to drive the change we need. We are a nonprofit organization that believes there is hope in unity, and that together, we can build a safe, sustainable future.
But we can't do it without your help.
If you enjoyed what you've just read and would like to see more, please consider making a generous gift to support our ongoing work to fight climate denial and support solutions.