September 10, 2018 | 1:00 PM
This Is a Big Deal: California Goes All in on Clean Energy
This is – as the saying goes – a big [expletive] deal.
Today, California Governor Jerry Brown signed Senate Bill 100, mandating that the state's utilities reach 60 percent renewable electricity by 2030 and 100 percent carbon-free electricity by 2045.
The decision makes California just the second state to commit to 100 percent clean energy (mahalo, Hawaii, for going first).
But more importantly, this is California, the world's fifth-largest economy and home to 40 million people, making a huge statement of intent that it's serious about solving the climate crisis.  And not just making a statement – SB 100 will mean the state reshapes its power sector and replaces dirty coal, oil, and gas facilities with wind, solar, and other clean energy technologies to do it.
If you think this bill sends a message to the rest of the country that if California can go all in on clean energy, there's no reason they can't too – you're right. And fossil fuel companies have every reason to be terrified.
 

One Fight of Many

There are some caveats here. The power sector is just one contributor to carbon pollution in California and by volume of sheer greenhouse gas emissions, it's actually third on the list behind transport and industry.
As for transport, there's a reason cities like Los Angeles are famous for traffic – and results like smog. As early as the 1940s, Los Angeles in particular already had over 1 million automobiles on the road and was breathing in all kinds of tailpipe pollution.
The sight of ugly brown skies inspired new research, civic activism, and some innovative policy solutions to clean up the air. Recognizing that California faced its own unique challenges thanks to geography and density, Congress gave the state a waiver to write its own ambitious emissions standards as part of the Clean Air Act.
As the state came to recognize the same fossil fuel emissions choking its cities were the same as those driving climate change, this waiver has become a critical part of California's efforts to confront the crisis and build a low-carbon economy.
That said, the state still faces a huge challenge in cutting emissions from cars and trucks choking highways and streets every day. (Which makes our current fight to preserve California's right to set ambitious fuel economy standards – and keep stronger standards nationwide – all the more critical.)
So the state isn't at the finish line yet. But this is a huge, huge step closer.
As California Goes, So Goes the Nation

It's not just that California is committing to cut fossil fuels entirely from its power sector that makes this bill such a landmark. It's the message it sends to the rest of the country.
That message? We need to act. Now. And by the way, if we can do this, you can too.
Consider too, that California is doing this and moving forward at the same time the White House is doing everything it can to march back to the nineteenth century with coal. And along the way, the state's creating thousands and thousands of working and middle-class jobs, with estimates pointing to clean energy and efficiency employing eight and a half Californians for every one working in fossil fuels.
Not only that, but since 2006, the state has cut its per-capita emissions by about 12 percent, while its economy grew at about double the national average. So much for that argument about stifling growth and killing jobs.
The bottom line: California's showing other states that – done right – getting serious about climate action not only helps protect residents from all kinds of health and environmental threats, it also can help create a stronger economy. And that's a good look, no matter where you are.
Speak Up for Fuel Economy Standards

Right now, the White House is trying to take away California's ability to regulate vehicle emissions and weaken fuel economy standards across the country.
The good news is that it's far from a done deal and if you're concerned about the air you breathe and the planet you live on, add your name to the thousands of Americans calling on the government to keep strong fuel economy standards in place.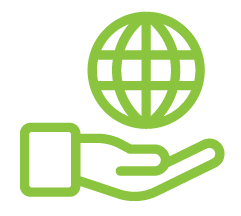 Before You Go
At Climate Reality, we work hard to create high-quality educational content like blogs, e-books, videos, and more to empower people all over the world to fight for climate solutions and stand together to drive the change we need. We are a nonprofit organization that believes there is hope in unity, and that together, we can build a safe, sustainable future.
But we can't do it without your help.
If you enjoyed what you've just read and would like to see more, please consider making a generous gift to support our ongoing work to fight climate denial and support solutions.