September 28, 2011 | 2:19 PM
Businesses understand: It pays to solve the climate crisis
© 2009 Flickr / Kimberly Vardeman cc by 2.0
Over the past several years, electric utilities, automobile manufacturers, investors and other businesses have started to recognize that climate change is real and that humans are contributing to it. These companies also realize that they can be part of the solution -- and that it makes business sense to do so.
To this end, a number of forward-thinking companies formed "Business for Innovative Climate and Energy Policy" or BICEP nearly three years ago. Members include Nike, Starbucks, Levi Strauss & Co., Timberland, Target, Best Buy and other major brands.
These companies know that climate change threatens their supply chains, and therefore increases risk and uncertainty. For example, 95% of Levi products are made from cotton, which is sensitive to extreme heat and both too much and too little water. Aspen Skiing Co. will feel the impacts of climate change directly; a lack of snow affects the entire $66 billion-per-year industry that depends on skiers and other winter sports enthusiasts for financial survival.
BICEP companies are working individually and collectively to explain the reality of climate change and to demonstrate solutions. For example, Nike is investigating the use of recycled materials, which could halve the amount of energy needed to make a pair of shoes. Levi is also cutting energy use, which is good for both the climate and the company's bottom line; energy efficiency could reduce costs by 33% each year (about $600,000) at a single facility. And companies like Clif Bar are working to transition to clean sources of energy throughout their supply chain.
The BICEP companies are innovating to combat the climate crisis -- and to save money -- but there's a lot more that businesses can do. Take, for example, the fact that BICEP doesn't oppose the construction of new coal-fired power plants.
As our presenters discussed during 24 Hours of Reality, you too have an opportunity to make a difference in the fight against climate change with your consumer choices. How are you flexing your purchasing biceps? Leave us a comment, and let us know.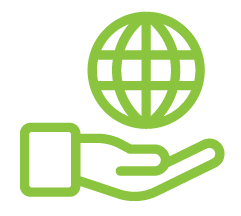 Before You Go
At Climate Reality, we work hard to create high-quality educational content like blogs, e-books, videos, and more to empower people all over the world to fight for climate solutions and stand together to drive the change we need. We are a nonprofit organization that believes there is hope in unity, and that together, we can build a safe, sustainable future.
But we can't do it without your help.
If you enjoyed what you've just read and would like to see more, please consider making a generous gift to support our ongoing work to fight climate denial and support solutions.