June 18, 2018 | 9:00 AM
California Gov. Jerry Brown: My Faith Compels Me to Act on Climate
Among current elected officials, California Governor Jerry Brown has been called "America's de facto leader on climate change." And with our federal government stacked with climate deniers, he's the hero we need: A long-serving, dedicated public official who's built his career standing up to Big Polluters and their allies.
Gov. Brown has spoken openly – including to Climate Reality's founder and chairman, former US Vice President Al Gore, during 24 Hours of Reality: The Road Forward – about how his faith has shaped his climate activism.
Asked by Vice President Gore how he came to his unwavering dedication to solving the climate crisis, Gov. Brown discussed his decades of experience in California politics before arriving at a reason far more relatable: His faith compelled him to take action to protect the planet.
"Because I spent time, many years, in a seminary, a Jesuit seminary, and the focus there was on theology, philosophy, or what they sometimes say is ontology – the nature of being," Gov. Brown told Vice President Gore. "Well, a lot of things in politics are very relative and somewhat arbitrary, but when we deal with the environment and the fundamental conditions of nature, that's about as close to theology as I think you can get. This was an area that I thought was well worth commitment and everything I could do to understand and to take action."
WATCH:
You see, young Edmund G. "Jerry" Brown Jr. never dreamt of becoming California's governor – at least not at first. After graduating from San Francisco's St. Ignatius High School in 1955, he entered Sacred Heart Novitiate, a Jesuit seminary, with plans to become a Catholic priest.
But life had other plans: After serving as California's secretary of state from 1970-74, he was elected governor in 1974 and 1978. Following his two terms in Sacramento, he remained active in California politics, and went on to work as a lecturer and lawyer. But public service was never far from his mind. In 2010, he returned to the governor's mansion, and he was elected to a historic fourth term in 2014.
Under Gov. Brown, California's economy has flourished. At the same time, he has "established nation-leading targets to protect the environment and fight climate change, and by 2030 the state will: reduce greenhouse gas emissions 40 percent below 1990 levels, generate half of its electricity from renewable sources, double the rate of energy efficiency savings in its buildings, reduce today's petroleum use in cars and trucks by up to 50 percent and have 5 million zero-emission vehicles in California."
That doesn't mean there's still not work left to do: Some groups are petitioning Gov. Brown to commit to ending state permitting of fossil fuel development coupled with protections for front-line communities before leaving office.
>> Read more: Clean Energy in California: The Golden State Deserves a Gold Star <<
But it's clear that the state's leaders know the climate crisis threatens their future – and they're taking action, pushing the envelope in everything from sustainable business to community-based clean energy. And as Gov. Brown has shown, they're doing it while staying true to themselves and building a flourishing economy for all Californians.
But they're not doing it alone. In California and across the country, everyday activists supporting sustainable solutions in their communities are making the difference in the fight against the climate crisis. Will you join them?
Climate Reality Leadership Corps trainings are where everyday people become world-changers. Becoming a Climate Reality Leader is free and begins with attending a three-day training led by former US Vice President Al Gore. Sign up now to receive information about our next training event as soon as it is available!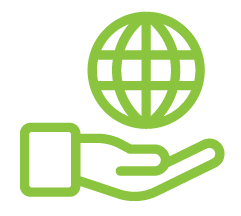 Before You Go
At Climate Reality, we work hard to create high-quality educational content like blogs, e-books, videos, and more to empower people all over the world to fight for climate solutions and stand together to drive the change we need. We are a nonprofit organization that believes there is hope in unity, and that together, we can build a safe, sustainable future.
But we can't do it without your help.
If you enjoyed what you've just read and would like to see more, please consider making a generous gift to support our ongoing work to fight climate denial and support solutions.