June 22, 2018 | 11:44 AM
California, Your State Needs You
California, we've tried to be coy. We've fluttered our eyes and dropped hints. But some of you keep playing hard to get. So we're going to just come out and say it.
You need to join us for the Climate Reality Leadership Corps training in LA from August 28—30.
Because here's the thing: You've seen what's happening with the climate crisis. You know what's at stake, especially for the incredible, beautiful state you call home (more on that below). You're upset that the White House is ignoring a huge threat that could not be more obvious.
Somewhere, there's a part of you that wishes you could do something. Something that would make a real difference.
That something starts with attending the training in LA.

'Course, you're not into anyone coming on too strong, and now that you think about it, there's a long list of other things you really need to take care of. Like cleaning your apartment or washing your car. Fun stuff.
But before you go, consider this. You've wanted to do something about climate change for a long time. Now, we're coming to your state to show you how. The invitation is there and the door couldn't open any wider.
Plus the training itself is completely free to attend, and it's going to be big – Tony Robbins, big – with over a thousand other deeply concerned people just like you. Meeting them, hearing from former Vice President Al Gore and a Who's Who of thought leaders, activists, policymakers, and more about what you can do – it's the kind of experience that changes lives.
If that's not enough to persuade you that it's time to apply for the training, then consider these three things.
1. No One Wants More Fires
Remember those terrible wildfires last year? Remember the apocalyptic images and video of LA itself consumed by the blaze? Or how thousands were evacuated from Ventura as fires raged in the hills? Or how fires tore through Napa, Sonoma, and Mendocino counties in January, reducing more than 1,500 homes and businesses to ash?
No one wants to see that ever again. Any of it.
All told, the nearly 9,000 fires that swept through the state were the most deadly and destructive California's ever seen, burning an area the size of Delaware and taking 46 lives. And unless we get real serious about cutting emissions, we'll be seeing exactly the hot and dry conditions that made the state one giant tinderbox a lot more often.
Come to the LA training and you'll learn more about the science of how our climate is changing and making dangerous wildfires more and more likely – and just as important, what we can do about it.
>> Read more: How Smoke from California's Fires Is Harming the Most Vulnerable <<
2. Fossil Fuels Hit Minority Californians Hardest
It's not just the fact that fossil fuels are making wildfire a lot more likely in California that makes them such a bad deal for the state. It's also the fact that pretty much all the worst consequences they bring hit communities of color especially hard.
It starts with the heat. Already, fossil fuels are changing our climate and making the heatwaves striking California even worse. And we can expect a lot more of them in the not-too-distant future unless we start cutting emissions in a big way.
But when things get hot, they get really hot for many minority communities living in dense urban areas known as "heat islands." These are places in cities where all the heat-trapping asphalt and concrete in roads and buildings coupled with a lack of vegetation can make temperatures as much as 10 degrees Fahrenheit higher than surrounding areas.
According to a 2013 study, African Americans were 52 percent more likely than whites to live in heat islands, while Asian Americans and Latino Americans were 32 and 21 percent more likely.
This contributes to an even more troubling effect: Across the US, African Americans are more than twice as likely to die from heatstroke and other heat-related causes than white Americans.
The disparity doesn't end there. Coal-fired power plants, oil refineries, and other fossil fuel infrastructure producing the carbon pollution turning up the heat tend to end up in minority and low-income neighborhoods, with 78 percent of African Americans living within 30 miles of a coal plant, for example.
To see what this means in action, look at the Los Angeles neighborhood of Wilmington, home to several refineries and urban oil wells and a population that's 87 percent Latino.
Alone, just one of these belches hundreds of thousands of tons of dangerous nitrogen oxide, sulfur oxide, carbon monoxide, organic gases, and total suspended particles into the air each year. With all that pollution in the air, asthma has become a major problem and cancer rates are some of the highest in the area.
Join us for the training in LA and hear from superhero activists like Nalleli Cobo what you can do to take on the fossil fuel companies responsible and help create a more fair and just California.
California's Clean Energy Economy Is the Way of the Future
There's an old saying, "As California goes, so goes the nation."
Today, the nation should be looking at what's happening with California's clean energy sector. The state has shown the rest of the country – and the rest of the planet – that we can aggressively work to cut emissions and shift to renewables without compromising economic growth.
After all, California's never been known for aiming small. The state's landmark Senate Bill 350 mandates doubling energy efficiency generating 50 percent of its electricity with renewables by 2030.
But rather than hamstringing growth, a report by the nonprofit business group E2 shows that California's climate policies have brought $45 billion into the state's economy while cutting emissions equivalent to taking 3.2 million cars off the road.
As for that growth, well California just overtook the UK to become the world's fifth-largest economy.
Train as a Climate Reality Leader in LA and you'll get an insider's view of the green tech sector that's helping cut carbon pollution, create jobs, and take California forward to a clean energy future.z


So, There You Have It
Three reasons to join us for three days that will change your life.
Come as a parent concerned about the future your kids will grow up in. Come as an Angeleno who believes your family shouldn't breathe fossil fuel pollution. Come as a student looking ahead to a twenty-first century economy powered by renewables.
However you come, you'll leave with the knowledge, tools, and network to make the change you want to see. That, and a whole lot more friends just like you.
We'll say it again. Your state needs you. Your family and friends need you. It's time to make a difference, just like you've always wanted.
Apply to join us in LA for the Climate Reality Leadership Corps training August 28—30 today.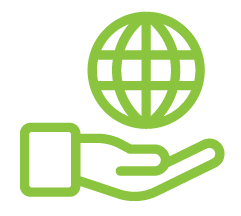 Before You Go
At Climate Reality, we work hard to create high-quality educational content like blogs, e-books, videos, and more to empower people all over the world to fight for climate solutions and stand together to drive the change we need. We are a nonprofit organization that believes there is hope in unity, and that together, we can build a safe, sustainable future.
But we can't do it without your help.
If you enjoyed what you've just read and would like to see more, please consider making a generous gift to support our ongoing work to fight climate denial and support solutions.