May 18, 2018 | 6:00 AM
California's Incredible New Solar Panel Law Could Change Electricity in the US
By Claudia Geib. Republished from Futurism. Licensed under CC by NC 4.0. Desaturated from original.
In fact, the state has a law that at least 50 percent of all electricity will come from carbon-free sources by 2030. But on May 9, 2018, the state upped the ante, with the California Energy Commission unanimously approving a plan requiring all new homes and apartment buildings to have some form of solar power installed.
That, in a word, is historic.
Yes, similar mandates have been passed by US cities, but this one's the first of its kind for a state. In fact, these requirements are expected to reduce greenhouse gas emissions to the same degree as taking 115,000 cars off the road.
It's a development that certainly seems like good news given the reality of the climate crisis. But there are still questions, and we've got some answers.
What Is this New Law, Exactly?

The "law" is actually a set of standards, which mandate much more than just solar panels on every newly-raised roof. The 2019 Energy Efficiency Standards will also require new buildings have better insulation and better ventilation, and require energy-efficient upgrades to lighting for non-residential buildings. The standards also encourage "demand-responsive technologies," such as battery storage systems and heat pump-based water heaters, which, respectively, will allow residents to store electricity when they generate too much and use less energy on heating.
And yes: The state really means every new home (and every new apartment building of three stories or fewer).
Builders will be required to include some form of solar power; they can either add panels to individual homes, or create shared power systems for a group of homes. These homes will still be hooked up to the traditional power grid, for times when solar isn't plentiful, like at night. The mandate also includes an exception for any home that simply can't harness solar well, such as those that are completely in shade.
So, When's This All Happening?

New homes don't have to frantically start installing solar panels tomorrow. The new standards first have to be approved by the Building Standards Commission, which the BBC reports should make a decision by the end of the year. If that happens, the standards will take effect on January 1, 2020.
According to the New York Times, even the construction industry is pleased about the mandate — despite the increased costs it introduces — because it now sees solar as a selling point for environmentally-conscious buyers.
Proponents also emphasize that while the mandate will raise the cost of building a home, it'll also save homeowners money on energy bills; the California Energy Commission estimates that the standards will add $9,500 to the price tag of constructing a new home, but save $19,000 in energy bills and maintenance over the course of 30 years.
 

What about California's Economy?

California's economy is one of the fastest-growing in the nation, performing better than the US economy altogether. Economic growth is normally followed by rising carbon emissions, as a bustling economy encourages people to toss frugality out the window: they drive more, travel more, and use more electricity, among other fun carbon-emitting activities. But in recent years, California's growing economy has been "decoupled" from its emissions: between 2000 and 2014, the state's CO2 emissions dropped by 6.3 percent even while its economy increased 28.2 percent.
If California's climate-friendly energy policies can continue to support a healthy economy, the often-made claim that climate regulations stifle economic growth just doesn't add up.  California could prove to the nation, and the world, that investing in solar infrastructure is worth it. And if all goes according to plan, that is, yes, a pretty sunny outlook.
Here's What You Can Do

You know our climate is changing. You know we need to harness renewable energy to power our world. But have you ever wondered how you can make a difference? We'll show you how.
Every year, we train new Climate Reality Leaders around the globe to help solve the  climate crisis. Work with former US Vice President Al Gore and renowned climate scientists and communicators to learn about what's happening to our planet and how you can use social media, powerful storytelling, and personal outreach to inspire audiences to take action.
Give us three days. We'll give you the tools to change the world. Apply today!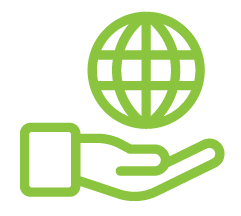 Before You Go
At Climate Reality, we work hard to create high-quality educational content like blogs, e-books, videos, and more to empower people all over the world to fight for climate solutions and stand together to drive the change we need. We are a nonprofit organization that believes there is hope in unity, and that together, we can build a safe, sustainable future.
But we can't do it without your help.
If you enjoyed what you've just read and would like to see more, please consider making a generous gift to support our ongoing work to fight climate denial and support solutions.