June 17, 2015 | 4:17 PM
Canada's Wrong Turn on the Road to Paris [Video]
The UN's COP 21 climate talks, a truly historic event, begin this November in Paris.  Here, world leaders will gather and create the first-ever truly global agreement to limit greenhouse gas emissions.
But in order to ensure the strongest agreement possible at COP 21, it's up to citizens to build planet-wide support and advocate for solutions to climate change.
The G7 group of leading industrialized economies will play a particularly significant role in Paris, and we wanted to highlight how the actions of one member in particular – Canada –impact our planet's future. To do this, we held a webinar, "Canada's Wrong Turn on the Road to Paris," where we discussed what Canada is currently doing – and not doing – to reduce greenhouse gas emissions. We also told the stories of three influential Canadian Climate Reality Leaders – Victoria Serda, Corinna Serda, and Grant Linney – and discussed the upcoming Climate Reality Leadership Corps training in Toronto on July 9–10.
But wait. What is a Climate Reality Leader, and how can you become one?
Climate Reality Leaders are members of a global network of activists who spread the truth about climate change and the solutions we have today and empower citizens everywhere to take action. Trained by Climate Reality Founder and Chairman Al Gore, Leaders bring communities together in over 100 countries to call for forward-looking climate change policies and support a shift to clean energy.
Let's recap highlights from the webinar on Canada's current position on climate action:
Canada's Current Emissions Targets Aren't Cutting It

Canada recently announced it would reduce carbon emissions by 30 percent from 2005 levels by 2030 . As the national branch manager of The Climate Reality Project Canada, Audrey Dépault, explained in the webinar, this amounts to just 60 percent of the reductions the EU and US have committed to make. In order to make a real impact in the global effort to limit warming, Canada should commit to reducing emissions by 38 percent by 2030.
But it's not all bad news. Canada still has time to make a stronger commitment before negotiations begin. In Paris we'll see if Canada steps up to the plate.
Additionally, by taking provincial initiatives on carbon reduction to a national level, Canada could significantly decrease its emissions. For example, British Columbia saw taxable fuel use drop by 90 percent compared to the rest of the country – and emissions levels with it – in the first four years after it passed a jurisdiction carbon tax in 2008.  It is possible to take similar action on a national level.
Lastly, Canadians can take their anti-pipeline sentiment and turn it into pro-solutions momentum to accelerate support for climate action. If students, parents, and community leaders come together and push for progressive, provincial solutions, Canada is in a position to become an international leader on climate change.
[Read more about Canada's climate blunder]
High Level to Street Level

So that's how the federal government in Canada sees the challenge of climate change. But how do Canadian citizens and activists see it? And how has training as a Climate Reality Leader shaped their response? We asked three Canadian Leaders during the webinar, and here are the key takeaways from their answers.
Commitment from the start
"I've cared about the environment since a young age. I've always thought it was important that we do something to help our world – to do the most effective thing that would change most people's minds and make a difference. I found out how much you can change people's minds around the environment – and our future – and that inspired me to attend the training."
— Corrina Serda
The Climate Reality Leadership Corps is a family
"There is a lot of caring at the training. You'll meet people that you want to network with and get to know. . . I've been a mentor five or six times, and every time I attend, you see how deeply it affects people. It changes their lives. "
            — Victoria Serda
Canada's response on climate change
"The municipal and provincial actions that have been taken show strong commitment. But I'm embarrassed at Canada's national reputation as climate change laggard."
            — Grant Linney
Creating change isn't easy
"One of the biggest challenges is trying to explain climate change and convince someone who doesn't believe that it's happening – or wants to believe there are benefits. Being as knowledgeable as you can about climate change and finding a way to explain it so people can understand [is critical]."
— Corrina Serda
What You Can Do

To hear more stories from Victoria, Corrina, and Grant, and to learn more about what happens at a Climate Reality Leadership training, check out the full webinar.
Canada has shown major progress at the provincial level, proving that the country can not only cut emissions, but also drive economic growth while doing so.  But it's up to its citizens – people like you – to help take these efforts to the next level and restore the nation's standing as a leader in the global effort to stop climate change.
Ready to make a difference? Just visit the Climate Reality Leadership Corps Training website.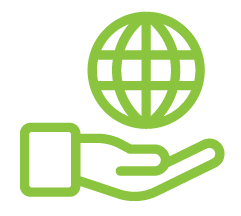 Before You Go
At Climate Reality, we work hard to create high-quality educational content like blogs, e-books, videos, and more to empower people all over the world to fight for climate solutions and stand together to drive the change we need. We are a nonprofit organization that believes there is hope in unity, and that together, we can build a safe, sustainable future.
But we can't do it without your help.
If you enjoyed what you've just read and would like to see more, please consider making a generous gift to support our ongoing work to fight climate denial and support solutions.