July 15, 2016 | 11:01 AM
Central Texas Floods May - June 2016
Republished with permission from Climate Signals.
Washington, TX, USA: Severe flooding from a large area of heavy rain that stalled across Texas at the end of May has taken at least 12 lives and caused historic river levels. The Brazos River in Richmond surged to hit 54.49 feet (16.6 meters)—its highest level in more than a century. This is the fifth major flood in the Houston area in 13 months. As the world warms, the air is able to hold and dump more water, which has led to a pronounced increase in intense rainfall events and an increase in flooding risk.
Fifth Major Flood in Houston Area Since May 2015 Signals New Era of Intense Rainfall

Large swaths of suburban communities in southwest Houston were underwater and hundreds of people were evacuated from their homes after a stalled weather front in central Texas brought four days of torrential rainfall. The Brazos River in Richmond—about 30 miles southwest of Houston—surged to 54.49 feet (16.6 meters), a level not seen since 1913, well before modern flood control infrastructure was built. Brenham, Texas, located about 65 miles northwest of Houston, received a record 18 inches of rain in a 24-hour period. Emergency officials say the storm has taken at least 12 lives and estimate that some 6,000 homes may be affected.
This is second 500-year flood and the fifth major flood in the Houston area since May of 2015, with the previous event occurring just over one month before, leaving nine people dead and damaging some 1,500 homes. Several locations, including weather stations at Austin-Bergstrom Airport, College Station, and San Angelo, experienced their wettest March through May on record.
Extreme Rains and Floods Are Consistent with Climate Change Trends

One of the clearest changes in weather globally and across the United States is the increasing frequency of heavy rain. A warmer atmosphere holds more water vapor. And like a bigger bucket, a warmer atmosphere dumps more water when it rains. The storm in central Texas was supercharged by running through an atmosphere made wetter by global warming.
Over the past century, the US has witnessed a 20-percent increase in the amount of precipitation falling in the heaviest downpours. And the increase in extreme precipitation has dramatically increased the risk of flooding.
High Sea Surface Temperatures Feed Moisture and Energy into Storms

The heavy rainfall was fed by moist winds coming off the Gulf Coast where sea surface temperatures are running hot, bumped up in part by global warming. On May 26, sea surface temperatures off the Texas coast were 3.2°F to 7.2°F (1.8°C to 4°C) above the 1961—1990 average.
Climate Change May Increase Chance of Stalled Weather Patterns

There is mounting evidence that blocking weather patterns such as witnessed in the Houston event may be happening more often due to climate change, boosting the likelihood of heavy rainfall events in which storms stall over one area.
The Combination of El Nino and Climate Change Can Drive Rains Past Prior Record Levels

El Niño is responsible in part for the intense rainfalls in Texas during the past 15 months. El Niño atmospheric patterns tend to bring storms that pump and dump moisture into Texas and parts of the Plains.
As global warming loads the atmosphere with more moisture, the combination of El Niño and climate change can drive rains past prior record levels.
Republished with permission from Climate Signals.
Change Starts with You

Join us for our next Climate Reality Leadership Corps training. There, you'll learn from former US Vice President Al Gore and renowned climate scientists and communicators about what's happening to our planet and how you can use social media, powerful storytelling, and personal outreach to inspire audiences to take action.
Give us three days. We'll give you the tools to change the world. Learn more.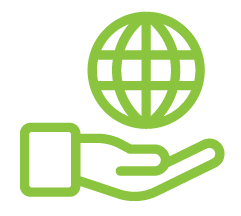 Before You Go
At Climate Reality, we work hard to create high-quality educational content like blogs, e-books, videos, and more to empower people all over the world to fight for climate solutions and stand together to drive the change we need. We are a nonprofit organization that believes there is hope in unity, and that together, we can build a safe, sustainable future.
But we can't do it without your help.
If you enjoyed what you've just read and would like to see more, please consider making a generous gift to support our ongoing work to fight climate denial and support solutions.