November 20, 2015 | 12:33 PM
Choose Hope
Last Friday, much of the Climate Reality team was in Paris to present the global broadcast of 24 Hours of Reality and Live Earth: The World Is Watching when the city was viciously attacked. Thankfully, our team was safe, but with reports of the brutality and terrible loss of life reaching our studio, we quickly suspended the broadcast to stand in solidarity with our host city and the people of France.
In the days that followed, like most of the world, we watched the news with a mix of deep sadness and horror as what exactly happened in Paris and in Beirut the day before came into focus. And all the while, another question has sat heavy on our hearts: What next?
After all, we've spent the last year looking forward to the UN climate talks beginning in Paris on November 30. But since last Friday, we've had to ask ourselves how we can ask people to turn their attention back to the city when its tragedy is still so recent and so many are still in mourning.
And after a lot of reflection, where we've come to is a simple request that will always be imperfect, but also feels like perhaps the only response possible: choose hope. Terrorism and climate change are, of course, very different threats. The evil of one does not equate to the devastation of the other. But what they share is a quiet invitation to despair and withdrawal. And in both cases, we ask you to instead choose hope. There's simply too much at stake to turn away.
So as the UN climate talks approach, we ask you, our friends and supporters, to join with us in carrying the victims of Paris and Beirut in your thoughts in the weeks ahead. And join with us in choosing hope and working for a future we can be proud to pass on to the generations still to come. We still have the chance to protect what is wonderful about this planet we share. Let's not waste it.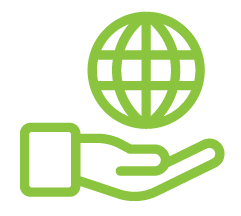 Before You Go
At Climate Reality, we work hard to create high-quality educational content like blogs, e-books, videos, and more to empower people all over the world to fight for climate solutions and stand together to drive the change we need. We are a nonprofit organization that believes there is hope in unity, and that together, we can build a safe, sustainable future.
But we can't do it without your help.
If you enjoyed what you've just read and would like to see more, please consider making a generous gift to support our ongoing work to fight climate denial and support solutions.