December 14, 2011 | 9:11 AM
Clean Energy Reality: Reducing Pollution, Saving Lives
This is the third in a series of blog posts to give you the facts about clean energy. Click here to read the first post and click here to read the second.
Source: United States Marines
Just a few days ago, two men were killed when militants opened fire and burned a large fuel convoy in Pakistan destined for NATO forces in Afghanistan. Over a five-year period, there were more than 3,000 casualties on fuel convoys. In Afghanistan, one out of every 24 fuel convoys results in a casualty. In 2010 alone, there were 1,100 attacks on fuel convoys.
There are many reasons to support a transition to clean energy, but for the military, one reason is particularly urgent: Clean energy saves lives. Almost ten years ago, U.S. Marine General James Mattis, who had recently returned from Iraq, called on the Pentagon to "unleash us from the tether of fuel." And here's the good news: Today, the U.S. military is making giant leaps toward that goal. The U.S. Department of Defense, one of the largest energy consumers in the world, is leading the way in clean energy innovation that will save money, combat climate change, and most importantly, save lives. Here are the top five reasons the Pentagon is turning to clean energy:
And, most importantly:


Clean energy saves lives.
U.S. military spending on clean energy and energy efficiency has increased more than 300% between 2006 and 2009. The military's clean energy investment already tops $1.2 billion, and is expected to reach $10 billion per year by 2030. The Pentagon understands better than most the true price we pay for fossil fuels. It's time to embrace the future and kick these dirty fuels to the curb. Watch for the top five ways the Pentagon is moving into a new energy future later this week.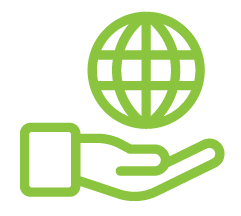 Before You Go
At Climate Reality, we work hard to create high-quality educational content like blogs, e-books, videos, and more to empower people all over the world to fight for climate solutions and stand together to drive the change we need. We are a nonprofit organization that believes there is hope in unity, and that together, we can build a safe, sustainable future.
But we can't do it without your help.
If you enjoyed what you've just read and would like to see more, please consider making a generous gift to support our ongoing work to fight climate denial and support solutions.