September 08, 2016 | 9:30 AM
Clean Energy Works for All Americans
Tired of hearing the old talk show myths about clean energy?  You know, the ones about how it's somehow unreliable or too expensive or hurts the economy?
Yeah, us too.
Call us old fashioned, but we've got a thing for the truth. And the truth is that not only are clean energy technologies like solar and wind getting much more affordable and accessible every year, but the industry is also creating jobs – a whole lot of dependable, well-paying jobs – along the way.
Renewable energy jobs are on the rise.

Let's start with recent history. In 2015, 769,000 Americans held jobs in renewable energy, a 6 percent increase from the previous year. Much of this expansion is concentrated in the solar and wind industries, with wind employment growing 21 percent last year, and solar employment growing 22 percent. That's 12 times faster than job creation in the rest of the US economy. And from 2009–2015, solar industry employment grew a whopping 123 percent.
What does that mean? Well, according to the Solar Foundation, the solar industry is responsible for creating one out of every 80 new jobs in the US since the Great Recession. Investor Jigar Shah has noted that when you add in other sectors like wind and efficiency, that number gets closer to one in 30. 
Now compare the approximately 209,000 Americans working in solar alone to those who work in oil and gas extraction (187,200) or coal mining (67,929) and you see that clean energy isn't just beating the fossil fuel industry hands down on climate impacts – it's beating the dirty competition in putting Americans to work.
Solar jobs aren't all in sunny California, either. After California, Massachusetts employs the most solar workers in the US, followed by Nevada, New York, and New Jersey. The reason? Today's solar technology is so advanced that photovoltaic panels can still produce enough power to be viable sources of electricity even in places that don't have as much sunlight as states like California or Nevada. What's more, the solar industry tends to energize local economies: 80 percent of solar installation firms report their customers are within the same state!
>> If you're ready for a future powered by clean, renewable energy, download our free Solar Myths E-book now to learn how solar energy can not only meet our energy needs, but can even help solve the climate crisis. <<
But renewable energy doesn't just create more jobs. It creates rewarding jobs.

The average wage for a solar designer is about $27/hour (that's about $54,000 per year), which is above the 2014 US overall median household income. Not only do solar jobs pay well, but solar workers' average salaries are on the rise. For example, the average wage for a solar installer grew 5 percent from 2014 to 2015—twice as fast as average wage growth in the rest of the economy.  
Here's another thing that's exciting about the growth of clean energy: a recent study found that solar's rapid and projected continuing expansion offers workers in shrinking fossil fuel industries – most notably, coal – opportunities for new careers in an area where they already have considerable skills. For some, there's retraining involved, but the promise is real. Witness the success of Solar Ready Colorado, which is working to retrain hundreds of laid-off coal miners and veterans in Colorado's Delta County – a region that's lost over 1,000 coal mining jobs in just the past three years – for long careers in the solar industry.
Help Support Clean Energy in the US

We know clean energy is good for our climate. And we know it's good for the economy too. That's why we're supporting a new program known as the Clean Energy Incentive Program (CEIP), a program that's part of the US Environmental Protection Agency's (EPA) Clean Power Plan and that encourages early investments in zero-emissions renewable energy and efficiency measures – and we need you to get involved.
Right now, the EPA is asking Americans for feedback on the CEIP to make the program work for all states. The agency is collecting public comments on the initiative until November 1 – and we need you to get involved.
Add your name today to support clean energy and support an industry creating good jobs for all Americans.
© 2010 Green MPs/Flickr cc by nc nd 2.0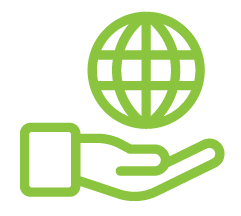 Before You Go
At Climate Reality, we work hard to create high-quality educational content like blogs, e-books, videos, and more to empower people all over the world to fight for climate solutions and stand together to drive the change we need. We are a nonprofit organization that believes there is hope in unity, and that together, we can build a safe, sustainable future.
But we can't do it without your help.
If you enjoyed what you've just read and would like to see more, please consider making a generous gift to support our ongoing work to fight climate denial and support solutions.