July 27, 2015 | 4:08 PM
The Price is Right on Clean Energy
Ever had one of those moments where you turn on the television and stumble onto a show from decades back that you can't believe is even on any more? If you're in the US, something like Wheel of Fortune or The Price Is Right? (And this is one of those rare instances of universal harmony where every nation has its own version.) But there it is, still making the rounds with the host looking as indeterminately aged as ever and an audience dressed for today. And you can't help thinking, "Wait, people still watch this?"
Here at Climate Reality, we've been having a similar thought hearing senators and media pundits rehearse the tired old claim that switching from fossil fuels to clean energy would be economic suicide: "Wait, people still believe that?"
Because – and here's the key point – the opposite is true. Look at the list of countries making real commitments to clean energy and you'll see a list of strong economies that aren't suffering because they've embraced renewables like solar and wind power. In many cases, they're growing – and kind of like Pat Sajak, it's time to take the Clean Energy Would Kill the Economy show off the air once and for all.
Changing the channel in 2015

If this myth has been around for so long, why are we focusing on it now? And why this one in particular?
In a word: Paris. Along with everyone else in the climate community, we're working to build support for a global agreement to cut greenhouse gas emissions at the UN talks in Paris later this year. If we're successful – and world leaders make the kind of emissions reduction commitments that can keep warming within safe limits – the upshot is that we're going to have to scale down our use of fossil fuels as a planet and scale up renewables in a big, big way.
Naturally, the fossil fuel industry sees an existential threat here and has its spokespeople and government supporters making the rounds to claim that any significant moves in this direction would only kill jobs and destroy the economy. Just look at all the hyperbolic invectives against the EPA's Clean Power Plan we're hearing here in the US, as one example.
These kinds of claims make for great quotes and conspiracy theories, but when you compare them to what's already actually happening in the world, they fall apart fast. So in the interest of a little truth-telling, over the next couple weeks, we're highlighting some of the nations showing that clean energy economies work – and work well – beginning with a few that have been going clean and winning for a while.
Germany

Germany acknowledges that a fossil fuel-based energy system is not sustainable, and it's planning for the future. "Share" if you agree that's the only smart way to go!

Posted by Climate Reality on Sunday, January 25, 2015
You might have heard of it. You know, the world's fourth-largest economy by gross domestic product (GDP), industrial powerhouse of Europe, world champions in soccer/football, and home of major companies like Volkswagen, Deutsche Bank, and Siemens.
Germany began betting big on clean energy long before it was cool, with the government taking its first significant steps to start a nationwide transition from nuclear power and fossil fuels to renewables back in the early 90s (there's even a typically long and nearly pronounceable German word for this idea: "Energiewende" (or "energy transition"). The results have been pretty spectacular. Among other highlights:
Between 1990 and 2010, per capita greenhouse gas emissions dropped 26 percent, even as per capita GDP grew 36 percent.
In 2014, Germany generated over 27 percent of its electricity with renewables, making clean energy the nation's primary source of power and cementing its place at the top of the list of solar-powered countries. That same year, it ranked second in the world in most electricity from biopower and third in installed wind power capacity. Not too shabby.
Meanwhile, the nation set goals of reducing its greenhouse gas emissions by 40 percent from 1990 levels by 2020 and 80 percent by 2050.
Germany is also working to reduce its primary energy consumption by 20 percent below 2008 levels by 2020, and 50 percent by 2050.
It's worth remembering that Germany has continued its clean-energy initiatives in the middle of a global recession and all while remaining one of the world's greatest economic powers. And it somehow beat Brazil 7-1 in Brazil, which suggests there's very little Germans can't do when they put their collective wills to it.
Denmark

Well done, Denmark! A renewable economy isn't a dream. It's a reality. RT for #ClimateHope pic.twitter.com/8wyg4X6pZq

— Climate Reality (@ClimateReality) July 20, 2015
Just across the border, Denmark has been taking a bit of anything-you-can-do-Germany-we-can-do-better approach to clean energy. While the nation isn't quite the economic powerhouse of its southern neighbor, it has one of the highest standards of living in the world and has seen steady economic growth in the twenty-first century. And it's done so while also decreasing both its energy use through ambitious conservation measures and its carbon emissions.
No surprise: renewables are a big part of this story, especially wind. The country set a new world record for wind power by getting over 39 percent of its power from wind in 2014. Then on July 9 and 10 of this year, Denmark generated 140 percent of its energy needs with wind, sending the surplus power to neighboring nations. Plus, just in case anyone ever wanted to accuse the Danish of lacking ambition, the country aims to go from low-carbon to no-carbon and become completely independent of fossil fuels by 2050. No one on staff at Climate Reality knew Danish for "wow," but it's clearly time we learned.
Costa Rica 

Did you know that Costa Rica already gets around 94 percent of its energy from renewable sources and is set to go all the way within a decade? Now that's pura vida! The Climate Council

Posted by Climate Reality on Wednesday, January 28, 2015
For any detractors thinking clean energy can only work in advanced economies in Europe, let's head over to Costa Rica. The nation has taken advantage of its abundant natural resources to create real capacity in small-scale hydroelectric and geothermal power, with the result it generated 100 percent of its electricity with renewables for the first 113 days of this year. Costa Rica is also developing – and attracting investment in – other areas like solar, wind, and biofuels and has committed to becoming carbon-neutral by 2021.
So far, all this focus on renewables hasn't exactly killed the nation's economy. Instead, Costa Rica has become an upper middle-income country, experiencing steady economic growth over the past 25 years, and the World Bank expects its GDP to keep growing around 4 percent annually for the next several years. Pura vida, indeed.
California

It may not be The Endless Summer, but there is endless solar. California is shining with #ClimateHope. pic.twitter.com/YfK6RBPioV

— Climate Reality (@ClimateReality) July 5, 2015
Admittedly, California isn't technically a nation – the whole "California Republic" ethos notwithstanding – but this one state has the seventh-largest economy in the world, ahead of countries like Brazil, Canada, and Italy. Which makes it a pretty good test case for clean energy in the US – and something of an embarrassment for the anti-renewable crowd.
So what's making the Golden State the, um, gold standard on clean energy when it comes to the US? The topline here is that through a combination of ambitious efficiency measures, aggressive targets and policies for emissions reduction, and a deep commitment to expanding renewables, the state's been able to do the remarkable and grow its economy without substantially increasing emissions. And not just without increasing emissions, but actually shrinking them by 25 percent per person from 1990—2012, all while growing per-capita GDP by 37 percent in the same period and creating what one report has hailed as the second-greenest economy in the world.
While pulling out all the factors contributing to this achievement would take up a post of its own (if not a book), a few in particular stand out:
Governor Jerry Brown recently issued an executive order to reduce California's greenhouse gas emissions by 40 percent below 1990 levels by 2030, making it possibly the most ambitious target in North America.
California is home to the largest carbon market in North America, with a cap and trade system linked with Quebec and soon with Ontario.
The state has developed both the policies and industry to become the leading state for solar energy in the US and currently is home to the world's three largest solar power plants. Along the way it became the first US state to top 10 GW of solar capacity – or enough to power nearly 2.6 million homes – while its domestic solar industry employs nearly 55,000 workers across the solar value chain.
Looking at these figures, you have to try hard – really hard – not to reach one conclusion: if the world's seventh-largest economy can make clean energy work, other nations and states can too. Which gives us a lot of hope looking ahead to negotiations in Paris. You might have heard the saying, "As California goes, so goes the nation." We sure like the sound of it.
Next up in the series: the new kids on the clean energy block. (And with members like China and India, you know they're tough enough.)
Want to keep up with the latest in developments on clean energy and climate action as we move closer to a global agreement in Paris? Sign up for the Climate Reality email activist list and we'll keep you in the loop.
Photo: © 2010 Walmart Corporate / Flickr cc by 2.0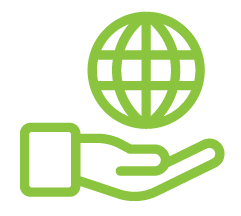 Before You Go
At Climate Reality, we work hard to create high-quality educational content like blogs, e-books, videos, and more to empower people all over the world to fight for climate solutions and stand together to drive the change we need. We are a nonprofit organization that believes there is hope in unity, and that together, we can build a safe, sustainable future.
But we can't do it without your help.
If you enjoyed what you've just read and would like to see more, please consider making a generous gift to support our ongoing work to fight climate denial and support solutions.