July 14, 2017 | 9:58 AM
Climate Champ or Climate Chump? Test Your Knowledge
Think you're a climate champion? Take this quiz to test your knowledge of the science behind why our world is warming, the impact it's having on our environment and our planet, and the clean energy solutions we have today. Then, find out how you can take action to help end the greatest challenge humanity has ever faced.
 

Wondering what you can do to make a difference? To learn how you can take action in your community, join our activist email list today. We'll send you the most up-to-date ways that you can take climate action and help us create a better tomorrow for our planet.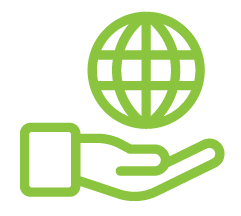 Before You Go
At Climate Reality, we work hard to create high-quality educational content like blogs, e-books, videos, and more to empower people all over the world to fight for climate solutions and stand together to drive the change we need. We are a nonprofit organization that believes there is hope in unity, and that together, we can build a safe, sustainable future.
But we can't do it without your help.
If you enjoyed what you've just read and would like to see more, please consider making a generous gift to support our ongoing work to fight climate denial and support solutions.