October 25, 2018 | 8:45 AM
Climate Change and Health: Test Your Knowledge (QUIZ)
Those of us committed to solving the climate crisis all share a common purpose. But each of us also bring our own set of skills (and our own story) to the table.
Some of us are techies with our eyes and ears wide open for the latest advances in efficiency and renewable energy. Others are more focused on the science of climate change itself – always following the latest data point or new scientific study. While others still keep things on a more human level, advocating loudly for justice for the modest-income households and indigenous communities on the front lines of so many climate impacts. 
>> Discover what kind of climate activist you are – take our quiz now! <<
One facet of the climate fight, however, tends to truly rally the masses because it affects us all – regardless of finances or geography, race or education – in the most fundamental way.
When it comes to climate impacts on public health, we all have a stake. And climate change may be the greatest threat to global health we've ever known.
From more dangerous extreme weather and spreading infectious diseases to increasing concerns over food and water security, the dirty fingerprints of the climate crisis are all over many major health threats.
But how much do you really know about climate change's impact on human health? Put your know-how to the test with our quiz below.
 

It's clear that the climate crisis poses a very real threat to human health across the globe. If no action is taken, millions – perhaps billions – of people are at risk from extreme weather like hurricanes and heat waves, malnutrition, infectious disease, and much more.
So how do we fight back?
By taking action.
When We Protect the Planet, We Protect Ourselves

It's a fact: Fossil fuels are driving a climate crisis and threatening the health of our families and communities. Extreme weather is on the rise. Infectious diseases are spreading. Our food and water are increasingly at risk. And yet, far too few people are talking about it.
It's time to break the silence. It's time to get our leaders and people everywhere talking about this threat.
On December 3-4, join us for 24 Hours of Reality: Protect Our Planet, Protect Ourselves. During the broadcast, we'll travel across the Earth for 24 hours to witness how fossil fuels and climate change are creating an ever-more dangerous world for all of us.
We'll speak to thought leaders, policymakers, scientists, and more to learn more about the many health risks this crisis has created or deepened. We'll also feature musical performances by some of today's biggest artists, lending their voices to the growing chorus calling for action.
We know that solutions are available today. Protect Our Planet, Protect Ourselves will show how we can solve this crisis and create healthier, thriving communities by making a global transition to clean, renewable energy.
Make sure to RSVP and tune in to the broadcast on December 3-4. You don't want to miss it!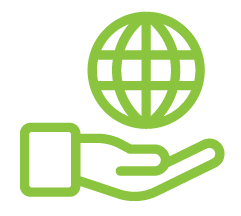 Before You Go
At Climate Reality, we work hard to create high-quality educational content like blogs, e-books, videos, and more to empower people all over the world to fight for climate solutions and stand together to drive the change we need. We are a nonprofit organization that believes there is hope in unity, and that together, we can build a safe, sustainable future.
But we can't do it without your help.
If you enjoyed what you've just read and would like to see more, please consider making a generous gift to support our ongoing work to fight climate denial and support solutions.