March 29, 2012 | 3:18 PM
Climate change and mental health
At The Climate Reality Project, we often say "climate change is happening here, now and everywhere."
U.S. Air Force photo/Staff Sgt. James L. Harper Jr.

We are learning that "everywhere" is really "in every way" from a remarkable new report released by the National Wildlife Federation that reveals how climate change will affect mental health. This report is one of the first of its kind to take a look at this important, but often overlooked, consequence of the climate crisis. You can read the report here. As we know, the physical impacts of climate change are already devastating. Manmade pollution from fossil fuels has increased the likelihood of extreme and severe weather like storms, droughts and heat waves. Climate change also poses a grave threat to our ability to grow crops, the security of our drinking water, and the basic infrastructure of our world — bridges, roads, hospitals, schools. The list could go on and on. But the dangers of climate change don't stop there. As this report details, there are significant psychological costs for those who are affected by these physical climate-related disasters. Climate change can profoundly impact our mental health, from anxiety and depression to post-traumatic stress. I encourage everyone to read this report and learn more about the mental health impacts of climate change. It is important to understand the power of these consequences as we fight for a clean energy future.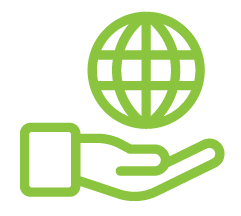 Before You Go
At Climate Reality, we work hard to create high-quality educational content like blogs, e-books, videos, and more to empower people all over the world to fight for climate solutions and stand together to drive the change we need. We are a nonprofit organization that believes there is hope in unity, and that together, we can build a safe, sustainable future.
But we can't do it without your help.
If you enjoyed what you've just read and would like to see more, please consider making a generous gift to support our ongoing work to fight climate denial and support solutions.