October 18, 2011 | 8:57 AM
Climate change: It's time to wake up
© 2009 L.K.
A few weeks ago, we warned you how climate change is going to reduce coffee production worldwide, not to mention how difficult it'd be to get out of bed in a world without coffee. But you don't have to take our word for it. Jim Hanna, the director of sustainability for Starbucks, recently told the Guardian newspaper that climate change is directly threatening the world's coffee supply.
In his interview with the Guardian, Hanna said: "What we are really seeing as a company as we look 10, 20, 30 years down the road -- if conditions continue as they are -- is a potentially significant risk to our supply chain, which is the Arabica coffee bean."
Monday morning, the threat to coffee from our changing climate was also featured on the CBS Early Show. Click here to watch the video.
As climate change increases the odds of some kinds of extreme weather (everything from sporadic, yet intense rainfall to extreme heat) the threat to coffee grows. And studies also show the range of a coffee bean-devouring pest is expected to increase due to climate change.
Climate change isn't just a threat to our future -- it already impacts our mornings. Leave a comment, maybe after your next cup of coffee, and let everyone know how climate change is affecting your daily routine.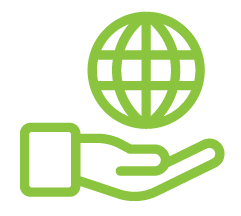 Before You Go
At Climate Reality, we work hard to create high-quality educational content like blogs, e-books, videos, and more to empower people all over the world to fight for climate solutions and stand together to drive the change we need. We are a nonprofit organization that believes there is hope in unity, and that together, we can build a safe, sustainable future.
But we can't do it without your help.
If you enjoyed what you've just read and would like to see more, please consider making a generous gift to support our ongoing work to fight climate denial and support solutions.