March 15, 2018 | 8:57 AM
Is Climate Change Really Making Weather More Extreme?
Every new year seems to arrive on the heels of another unfortunate climate record set. And 2017's is among the most startling: Climate-related and other natural disasters caused a staggering $306 billion in total damages in the US, making 2017 by far the most expensive year on record for disasters in the country.
And globally, in the wake of Hurricanes Maria, Irma, and Harvey, an immensely destructive wildfire season in the American West, and a dire drought in South Africa, one question has been hard to escape:
Is the climate crisis making weather more extreme? The simple answer is yes.
Carbon pollution from burning fossil fuels like coal, oil, and natural gas is warming our planet and driving climate disruption. It's throwing natural systems out of balance – to often devastating effect.
What does that mean for us? Events like torrential rains, floods, heatwaves, hurricanes, the "polar vortex," and drought are becoming more frequent and/or intense.
You don't have to be a scientist to know what's on the horizon, if politicians and business leaders keep denying reality and refusing to act. We're seeing it already.
In our free new e-book, we explain in plain language how burning fossil fuels is driving climate change and making our weather more intense and dangerous. We also share stories about how extreme weather is affecting people just like you, in their own words. Download Extreme Weather and the Climate Crisis for free now.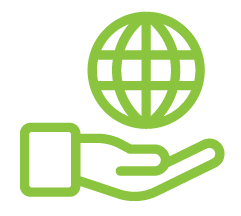 Before You Go
At Climate Reality, we work hard to create high-quality educational content like blogs, e-books, videos, and more to empower people all over the world to fight for climate solutions and stand together to drive the change we need. We are a nonprofit organization that believes there is hope in unity, and that together, we can build a safe, sustainable future.
But we can't do it without your help.
If you enjoyed what you've just read and would like to see more, please consider making a generous gift to support our ongoing work to fight climate denial and support solutions.