April 13, 2017 | 6:00 AM
Climate Crisis Boot Camp: 20 Climate Questions Answered (QUIZ)
Attention. About, face.
Let's start this training with the basics: Climate change throws natural systems out of balance – to often devastating effect. Scientists are clear about this and we should be too.
Are we clear? "Sir, yes, sir!"
Good. At ease, soldier.
But scientists went to space camp, you say. They had summer jobs at Jurassic Park and spent years and years in school to learn this stuff. You were bussing dishes at Red Lobster and wrote folk ballads at the coffee shop while everyone else was learning what feedback loops were. But you know they matter. You know the crisis matters. So how can you learn what you need to make a difference?
We're glad you asked, soldier.
Below, we've put together a quiz we like to think of as climate boot camp. Test your knowledge of the basic science of why our world is warming, the impact these changes are having, and the practical solutions to the crisis (say it with me: renewables!). Then, take the next step.
Forward, march!
 

You got all that, soldier? Now it's time to take action and be part of the solution. We want you for the Climate Reality Leadership Corps!
Now more than ever, we need people like you to stand up and act against powerful fossil fuel interests and climate denial.
Train as a Climate Reality Leader and you'll learn from the best. Join us in Washington and you'll work with former US Vice President Al Gore, and field-leading experts on climate science, organizing, and communications to get the knowledge and skills you need to raise awareness and inspire your friends, colleagues, and neighbors to act. You'll join a global network of over 11,000 world-changers building momentum for solutions in over 130 countries and be ready to kick fossil fuel posterior in ways you never thought possible.
The world needs you. And you're up for it, soldier. Time to make a difference.
Ready to enlist? Learn more about our next training here.
© 2012 Alex Proimos/Flickr cc by nc 2.0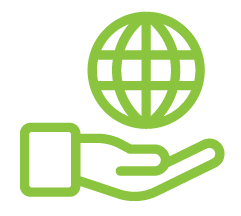 Before You Go
At Climate Reality, we work hard to create high-quality educational content like blogs, e-books, videos, and more to empower people all over the world to fight for climate solutions and stand together to drive the change we need. We are a nonprofit organization that believes there is hope in unity, and that together, we can build a safe, sustainable future.
But we can't do it without your help.
If you enjoyed what you've just read and would like to see more, please consider making a generous gift to support our ongoing work to fight climate denial and support solutions.