November 28, 2011 | 2:42 PM
Climate emails and extreme weather
© 2007 Flickr/mikael altemark cc by 2.0
Here in the U.S., the long weekend is over and we are back at work. Right before we left for Thanksgiving, a batch of emails from climate scientists were released, seemingly in an attempt to embarrass the authors of the emails. Others have already addressed the content of the emails and judging by the lack of media coverage over the weekend, no one has found anything particularly newsworthy.
I am not surprised by the lack of media coverage, given that these emails appear to be from the same batch released in 2009 right before the international climate talks in Copenhagen. In short: been there, done that. And before I get to my next point, it is worth mentioning that the scientists accused of wrongdoing as a result of the stolen emails from two years ago were all exonerated by nine independent investigations.
Many others will dissect what was in the batch released last week, but I am more interested in why they were released at all. A connection made in a lot of stories I read was that they were released right before the upcoming international climate talks in Durban, South Africa. But I am beginning to wonder if they were released to try and steer the public conversation away from the extreme weather we've seen around the world.
On November 18, the UN Intergovernmental Panel on Climate Change released a report that confirms what scientists have long been telling us: There is a connection between manmade climate change and much of the extreme weather that's becoming a common part of our lives. There's an important message in this report: Climate change is not just about global average temperatures; it's also linked to the extreme weather that is happening in people's backyards.
Does this report, the ensuing media coverage in major print outlets and TV, and the extreme weather people are seeing, have climate deniers worried enough that they will resort to releasing old emails to try and change the conversation? I would like to hear your thoughts on why you think these emails were released.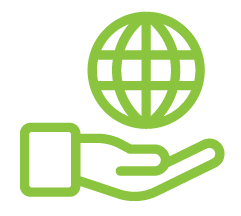 Before You Go
At Climate Reality, we work hard to create high-quality educational content like blogs, e-books, videos, and more to empower people all over the world to fight for climate solutions and stand together to drive the change we need. We are a nonprofit organization that believes there is hope in unity, and that together, we can build a safe, sustainable future.
But we can't do it without your help.
If you enjoyed what you've just read and would like to see more, please consider making a generous gift to support our ongoing work to fight climate denial and support solutions.