September 06, 2018 | 9:45 AM
Climate Reality Chapters Are Driving Change
It's up to us now.
With the White House announcing its intention to replace the historic Clean Power Plan, roll back fuel efficiency standards, and withdraw from the Paris Agreement, it's become clearer than ever that the federal government isn't going to act on the climate crisis. If we want a sustainable future, we're going to have to fight for it ourselves.
Climate Reality chapters are doing just that – and barely a year since they were first founded, they're achieving incredible things from sea to shining sea. 
In Washington State, the collaborative work of our chapters in Seattle, Bellingham, Tacoma, and Snohomish County played a key role in collecting the signatures needed to get carbon pricing on the November ballot. The result, Initiative 1631, would create an escalating fee on most fossil-fuels emissions, with the revenue invested in clean energy like wind and solar and supporting communities affected by fossil fuel pollution.
The chapters' success in getting I-1631 on the ballot shows the broad public support for climate-smart policy – and I'm hopeful the initiative will pass later this year.
Meanwhile, our Central Florida chapter, co-chaired by Climate Reality Leaders Kimberly White and Laura Betts, has big plans for the months ahead. They're working to coordinate a statewide climate conference, and are set to launch a business-focused 100% Committed campaign to help regional companies transition from the dirty fossil fuels driving the climate crisis to clean, affordable renewable electricity.
And they're all just getting started. Across the country, committed people just like you are joining Climate Reality chapters to work together for practical climate solutions at the local and state levels. Chapters give you the opportunity to draw on Climate Reality's support and expertise, while taking action in your own backyard.
These friends, neighbors, and colleagues are fighting to bring clean energy to their towns and showing how we can end this crisis together.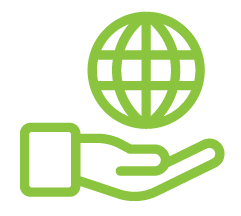 Before You Go
At Climate Reality, we work hard to create high-quality educational content like blogs, e-books, videos, and more to empower people all over the world to fight for climate solutions and stand together to drive the change we need. We are a nonprofit organization that believes there is hope in unity, and that together, we can build a safe, sustainable future.
But we can't do it without your help.
If you enjoyed what you've just read and would like to see more, please consider making a generous gift to support our ongoing work to fight climate denial and support solutions.