May 15, 2015 | 9:19 AM
Let's Talk about Climate Change
So what's happening? Every day, we're bombarded with thousands of messages on TV, Facebook, and Twitter, not to mention in conversations with our friends and family. With so much information coming from so many directions, it can be difficult for any single piece to make a strong impression and stick in our minds, no matter how important it is.  
This is especially true when the subject is climate change, which, for a lot of Americans, is low on the list of top priorities. For years, we've been trying to break through by relying on numbers and figures or charts and graphs. And while the science behind this information is important, we've found that it doesn't resonate with everyone.
What does? Personal stories and shared experiences. 
That's why Climate Reality is launching a new program: the Climate Speakers Network. The Climate Speakers Network works with partner organizations to train, support, and empower peer messengers.
What makes Climate Speakers peer messengers?
Rather than focusing on the science of climate change, Climate Speakers talk to others in their community about what the issue means for them personally. And they do it by having conversations about climate impacts and solutions in their own lives and using the values and vocabulary of their community to make the message truly resonate.
How do they get there?
Through specially tailored events that combine Climate Reality's experience training over 7,500 Climate Reality Leaders as communicators and organizers with our partner organizations' on-the-ground experience and firsthand community knowledge. The program adds a special focus on personal storytelling to help partners connect climate change with the conversations their communities are having every day – and highlight the unique roles they can play in advancing solutions.
Trained Climate Speakers are already making impacts with their peers.
The first Climate Speakers Network training took place last month in Miami in partnership with SACHAMAMA and ‪Voces Verdes‪. Over 40 thought leaders, media commentators, and artists from the Latino community in Florida and beyond joined to discuss climate solutions and how they activate their peers and networks. It didn't take long for these natural communicators and storytellers to grasp the importance of addressing climate change and offer creative ideas on how to integrate the issue into their professional lives through investigative reports, script writing, PSAs, and more. ‬‬‬‬‬‬‬‬‬‬‬‬‬‬‬‬‬‬‬‬
In addition to holding another training with SACHAMAMA in Los Angeles later this spring, we'll also be working with pastors and bishops within the African American community, young Evangelicals in New York, and conservationists in the Midwest, just to name a few.  By engaging their peers in the vocabulary that defines their core values, Climate Speakers aim to transform the narrative on climate change into a story of opportunity and expand the chorus of voices calling for action.
If you're interested in learning more about the Climate Speakers Network visit the Climate Speakers Network site, join us on Facebook, or follow us on Twitter.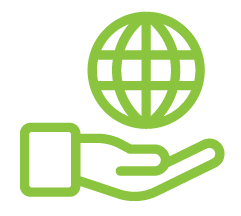 Before You Go
At Climate Reality, we work hard to create high-quality educational content like blogs, e-books, videos, and more to empower people all over the world to fight for climate solutions and stand together to drive the change we need. We are a nonprofit organization that believes there is hope in unity, and that together, we can build a safe, sustainable future.
But we can't do it without your help.
If you enjoyed what you've just read and would like to see more, please consider making a generous gift to support our ongoing work to fight climate denial and support solutions.