April 16, 2015 | 5:05 PM
Coming up on the Road to Paris
Look at Paris and you'll see a city accustomed to monumental achievements, from the Louvre's unparalleled collection to the stunning architecture of Notre Dame cathedral to a certain tower
This year, with world leaders heading to the city for UN climate talks, we're aiming to add another to the list: a global agreement to drastically reduce the greenhouse gases driving climate change.
A strong agreement would be a huge step forward in addressing climate change – and it's been a long time coming. So we've launched the Road to Paris campaign to help make it a reality.
What does that mean? Leading up to the talks in November and December, we're working on the ground and online to build public support for the agreement we need in key countries. We're also partnering with the legendary artist and producer Pharrell Williams, Live Earth, and the biggest names in music today for Live Earth: Road to Paris concert events, bringing millions together to speak with one voice and one message for leaders: Take Climate Action Now.
It also means that we'll be exploring key developments in business, technology, and culture that have made a breakthrough agreement possible, with blog posts and other content from thought leaders and community partners. We'll also be telling the stories of the regular men and women who are standing up and leading the charge for climate solutions at this critical time.
Most important, it means that in the upcoming months, we'll be presenting webinars, Twitter chats, and other special content with opportunities and tools for you to spread the word about what's happening in Paris and keep the pressure on our leaders.
This is our chance to take a giant step forward and we're not going to let it slip away. Click here to join us as we move forward on the Road to Paris.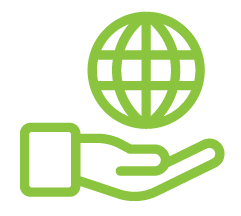 Before You Go
At Climate Reality, we work hard to create high-quality educational content like blogs, e-books, videos, and more to empower people all over the world to fight for climate solutions and stand together to drive the change we need. We are a nonprofit organization that believes there is hope in unity, and that together, we can build a safe, sustainable future.
But we can't do it without your help.
If you enjoyed what you've just read and would like to see more, please consider making a generous gift to support our ongoing work to fight climate denial and support solutions.