December 06, 2018 | 1:04 PM
What's Happening at COP 24 and Why Does It Matter?
If you're like most people, a headline like "World Leaders Set for Two Weeks of Climate Negotiations" doesn't exactly set the heart racing like details of the Black Panther sequel.
In fact, if you're like most people, the only reaction an event like the UN's COP 24 climate conference – happening now in the Polish city of Katowice, though, sadly without Chadwick Bosman, Michael B. Jordan, or Lupita Nyong'o – generates is something like a shrug.
Haven't we been here before? Isn't it just a bunch of stuffy suits sitting around talking for days and days and days? And does anything really happen as a result?
It's ok to say it out loud. Really. We get it. And there are a whole, whole lot of people who feel this way.
But here's the thing. What's happening now at COP 24 isn't going to win any Academy Awards for drama or excitement. But when it comes to us saving the world, it might be one of the most important stories happening.
Reason number one: Global emissions are rising – fast. A new report from the Global Carbon Project shows that global emissions rose for the second year in a row in 2018, a threat to the planet one researcher likened to a "speeding freight train." It's a train headed in exactly the wrong direction. At exactly the wrong time.
Reason number two: Scientists tell us we have to basically cut global emissions in half by 2030 to keep global warming to 1.5 degrees Celsius if we want to avoid the worst of climate change. Is that a big ask (see above)? Definitely. Is it technically doable? Definitely.
Reason number three: Global emissions only come down in a meaningful way if the global community really works together. Getting the world to really work together is exactly what COP 24 is about.
Here's what you need to know.
 
A (Very) Short History

Every year, the UN's climate action branch, the United Nations Framework Convention on Climate Change (most people go with "UNFCCC"), brings nearly 200 countries together for a Conference of the Parties (COP) meeting to talk about global efforts on climate.
There's a lot of history here, but the one event you really need to know about was COP 21 in Paris in 2015. At COP 21, almost every country on Earth adopted a document known as the Paris Agreement.
The Paris Agreement – very broadly speaking – basically said we agree to work to cut emissions in order to limit global warming to 2 degrees Celsius – and make the best effort possible to do even more and hold the line at 1.5 degrees.
To do this, each country promised to cut emissions by a certain amount and take other steps to boost solutions in what are known as "Nationally Determined Contributions" (NDCs).
It's almost impossible to overstate what a big deal this was, getting nearly 200 nations to agree on a single goal and pledge to get serious about fighting the climate crisis. But even when negotiators were wrapping up the agreement, they knew all the NDCs weren't enough to keep global warming to 2 degrees, much less 1.5. So they built in a process where every five years, countries would increase their commitments.
Plus, negotiators spelled out some big objectives (see above) without spelling out much in the way of details. Basically, they took the win while they could and left some of the harder haggling for later. Think of it like the Earth collectively agreeing to exercise more without saying which days and how.
But, as it turns out, when it comes to uniting the planet, the details really matter. Which takes us to COP 24 in Poland.
Climate Breakthroughs in a Coal Country?

If you were going to pick one EU country as a symbol of climate action, Poland would probably be last on the list. Right now, the country gets 80 percent of its energy from coal and a politically powerful industry has made sure that Poland won't be abandoning the stuff any time soon, no matter what the scientists say.
This all makes for an unlikely setting for the COP 24 meeting with negotiators heading to the heart of Polish coal country to talk about . . . well, getting the world off coal, among other things.
Can American coal make a comeback? We think not.

Posted by Climate Reality on Thursday, November 1, 2018

What's on the Agenda?

What makes COP 24 such a big deal boils down to one thing. Officially, it's when countries are supposed to hammer out the specific steps and rules for meeting their Paris Agreement commitments, helping other countries meet their commitments, and sharing their progress with the world (what's known as "the Paris Rulebook").
If the Paris Agreement gives us the general direction to go (that 1.5-degree target), the Paris Rulebook is supposed to set out the practical ways we get there. And unless countries can reach consensus on a number of thorny issues, we're unlikely to see a lot of unified action going forward. Especially not the kind we need to hold the line at 1.5 degrees.
There are a lot of big issues on the table, but three stand out as where the world really, really needs to agree to keep the Paris process moving forward.
Transparency: How Do We Trust Each Other?

What's Happening: There is no Paris Agreement without trust. Countries made big promises to cut emissions and act in other ways, but the truth is, most will only hold up their end of the bargain if they trust everyone else is too. Otherwise, why should they make the hard choices?
Negotiators understood this and so they built in a cycle where every five years, countries take stock of the progress they've made, starting in 2020. (Then they're supposed to make even stronger commitments with even more ambitious goals.) This "stocktake" is informed by a series of country reports and separate technical expert reviews of global progress and action. The goal is to keep everything as transparent as possible so everyone trusts each other and the whole process keeps moving forward.
The catch is that the agreement didn't specify what exactly countries have to report on to in these five-year cycles. And some developing nations want more time and flexibility to report on their progress than major economic powers get. Without consensus and complete transparency here, the process starts to break down.
What We Want: A common, flexible, and robust transparency framework that ensures  both accurate reporting on progress and support for countries with less capacity.
Nationally Determined Contributions: What Counts as Progress?

What's Happening: Remember NDCs? The commitments each country made to reduce emissions by so much and take other steps to hold warming in check? Every country made its own decisions about what went into its NDC, which led to a wide range of commitments covering all kinds of areas.
To promote transparency and build trust (see above), negotiators have been working to create guidelines on what should go into an NDC and what counts for what in areas like emissions reduction. These guidelines aim to accomplish three things: clarity, transparency, and understanding of NDCs.
This has once again raised the issue of differentiation – whether developing countries with little historic responsibility for the emissions driving the climate crisis – should be held to the same standard as the wealthy countries primarily responsible.
Some developing nations want a different set of standards with more flexibility, but the US and allied countries have refused to even consider it.
What We Want: NDCs that reflect each country's highest possible ambition and target global warming of 1.5 degrees or less. The goal is for NDCs to include unconditional commitments to action (some may also include conditional commitments depending on financial or other support), with developed countries taking the lead in reducing emissions while developing countries move towards absolute, economy-wide emissions reduction commitments.
Finance: Will Developing Nations Pay for Climate Action?

This is a really big one. The Paris Agreement lays out guidelines for wealthy nations to help developing countries pursue low-carbon growth and avoid practices like deforestation that would benefit their economy but accelerate warming. But, as with some other issues, the agreement left a lot of gray areas.
Developing nations now want to firm up many of these commitments. They also want a clear process for determining and securing financial support for the steps in their NDCs in advance (basically to enable them to take these steps and grow without fueling the climate crisis). And some – including those in the Like-Minded Developing Countries coalition – have threatened to grind negotiations to a halt unless they get what they need.
What We Want: What the Paris Agreement asks for: an indication of what financial support will be available for developing nations. But that's more difficult than it sounds, and so we'll want to see countries fully report what's been provided to date. We'll also want to see what types of information countries will have to provide to receive support so they can have confidence in their future NDC commitments. And finally, that all financial support – not just public sector support – is evaluated on the same five-year cycle as other reviews.
There's a Lot More Happening at COP 24

The Talanoa Dialogue to get countries talking and ultimately raise the bar in their ambitions. The Trump Administration's sideshow praising coal (no, really). Next steps for Brazil, now that a pro-deforestation president is about to take office and the country has backed out of hosting COP 25 in 2019.
It's a lot to cram into two weeks. While the process itself may not seem riveting, the outcome couldn't matter more. Because the 2030 deadline for slashing emissions by almost half is coming up fast. And if you've been watching the wildfires in California or the heatwaves sweeping through Europe or rising seas swallowing up Bangladesh, the stakes are clear. There've been a lot of grand words (and some not-so-grand ones), but now it's time to act. This can't be just another meeting.
If understanding what's happening in the world of climate policy and action is important to you, please consider supporting our work and helping us continue to produce informative content like this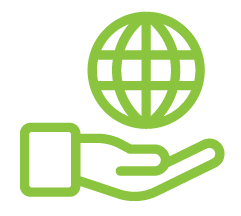 Before You Go
At Climate Reality, we work hard to create high-quality educational content like blogs, e-books, videos, and more to empower people all over the world to fight for climate solutions and stand together to drive the change we need. We are a nonprofit organization that believes there is hope in unity, and that together, we can build a safe, sustainable future.
But we can't do it without your help.
If you enjoyed what you've just read and would like to see more, please consider making a generous gift to support our ongoing work to fight climate denial and support solutions.