December 20, 2018 | 12:43 PM
COP 24 in Brief: The Good, the Bad, and the Inspirational
It was a buzzer-beater in extra time. For two weeks, negotiators at the UN's COP 24 climate conference in Katowice, Poland had gone back and forth on the guidelines that would turn the high-level promises in the Paris Agreement into practical policies and processes for measuring and reducing emissions, known collectively as "the Paris Rulebook."
With scientists warning that global emissions were once again rising and the world economy had only 12 years to radically de-carbonize or risk catastrophic climate change, the stakes couldn't have been higher.
But from the outset, the conference scene was tense and at times even circus-level surreal. For one, the host nation, Poland, welcomed negotiators with a marching band of coal miners and opened the conference by flatly announcing it had no intention of abandoning coal. Then the US decided to play the role of cigarette salesman at a lung cancer convention with a presentation praising coal to a stunned and jeering audience. All while island nations about to be swallowed by rising seas were pleading with wealthy countries to cut emissions so they could simply survive.
Meanwhile, talks seemed to constantly stall and were in real danger of falling apart. With an ardent climate skeptic about to become president, Brazil pulled out of hosting next year's conference and threatened to walk away when negotiators tried to close a loophole allowing it to double count carbon reduction credits by protecting the Amazon.
Oh, and oil-producers – including the US – tried to block real acceptance of the IPCC's latest report on the impacts of global warming as a foundation for talks. None of which exactly inspired hope.
But somehow, the adults in the room prevailed and kept going, even extending the conference for another day to get a deal done and keep the Paris Agreement going.
The finished product is full of compromises and far from perfect (see below), but the truth is it could've been a lot worse. Plus, we ended up with a much more balanced rulebook, the Katowice Climate Package, than many expected and a set of guidelines that in theory keep us on track for the next big step in 2020. Here are the big takeaways.
The Good: We Have a Framework for Global De-carbonization
Reaching the rulebook was itself a huge accomplishment, especially with all the fossil fuel energy working against it. The rulebook lays out several points that may sound merely technical and tedious, but in practice have huge implications and provide a framework for moving to a low-carbon world.
1. One set of rules and one system for reporting: The Paris Agreement aims to keep global warming below 2 degrees Celsius (making best efforts for the more ambitious 1.5 degree goal). And according to the latest IPCC report, we have a pretty good idea of how to hit the latter: basically, reduce emissions 45 percent by 2030.
The challenge is that it turns out measuring emissions reductions on global scale is kind of complicated (who knew?). Closing coal plants, reducing deforestation, planting trees – they all effectively cut emissions in different ways and degrees. Countries then get credit toward their Paris Agreement commitments.
For this process to work, countries have to know what action counts for what credit. And they have to trust that everyone is playing by the same rules and using the same formulas, so a 1 million tonne reduction in GHG emissions really means a 1 million tonne reduction, no matter where or how it happened.
The rulebook sets out a single set of guidelines for all countries so everyone is using the same system and timelines to measure and report their emissions, progress on Paris commitments, and other steps.
Developing countries can get a little more flexibility in the short term if they need it, but the net result is a practical framework for cutting emissions planet-wide. Plus, the rulebook aims to build transparency and trust into the process, so countries know everyone's acting in good faith and if they're making tough choices, others are too.
2. Countries submit new or updated NDCs in 2020: In the Paris Agreement, each country makes a commitment to cutting emissions and other steps known as a nationally determined contribution (NDC). The Paris Rulebook re-affirms that starts in 2020, countries are set to re-submit or update their NDCs, giving the world a chance to get serious about de-carbonization. Because we have to.
3. The global stocktake starts in 2023: The way the Agreement is set up, every five years, countries have the chance to measure how much progress we're making as a planet and make even more ambitious commitments to cutting emissions (which right now are out of control). COP 24 sets ground rules for the stocktake, the first of which will take place in 2023.
The Bad: The Rulebook Doesn't Go Nearly Far Enough
For all the progress we saw with the rulebook, there are several areas where negotiators had to stop short or kick the can down the road to keep countries like Brazil on board. The bottom line is that there are big questions we still need to answer – and have to hope that countries will tackle at the UN's Climate Summit in September and COP 25 in November next year.
1. The rulebook isn't nearly ambitious enough: Right now, we're way off track to meet the 2 degree target, much less the 1.5 goal that means a future we can live with. All the procedures in the rulebook won't change that, meaning real pressure is going to have to come from everyday people and businesses to make countries get really, really, really serious about cutting emissions by 2030.
2. Missing a clear requirement and process for increasing commitments: The rulebook reaffirms 2020 as the date for countries to step up their NDC commitments to climate action. But it doesn't have any forceful requirement for them to do so.
Which leaves the process depending on goodwill from politicians and national leaders, rather than an ironclad set of requirements and penalties. And with President Trump in the White House and President Bolsonaro about to take office in Brazil, this means federal action from two of the biggest players is years off at least.
3. Too much flexibility for climate finance: Developing countries (rightfully) want real financial support from the developed nations most responsible for climate change to adapt and pursue low-carbon growth. Some have made their own climate action conditional on this support.
At COP 24, several wealthy countries announced they were increasing their financial support for solutions in developing nations. Which is great, but the rulebook doesn't require them to fulfill these pledges in any meaningful way. It also gives them way too much latitude with what counts as climate finance when they do report. Which means developing countries could once again get left hanging in the wind as rising seas swallow up their coastlines.
The Inspirational: Change Is Coming
Fifteen-year-old Swedish activist Greta Thunberg first made headlines for going on strike from school to highlight adults' inaction on the climate crisis – inspiring tens of thousands of other students to follow her lead.
At COP 24, she became a global superstar with a searing indictment of current political efforts that should inspire anyone with a pulse. The next time you hear some complaint about Generation Z, point them in the direction of Greta Thunberg. This is required viewing.


At Climate Reality, we know global climate policy and events can seem distant and overly complicated. But we also believe that understanding these events can help all of us understand how we can solve the climate crisis. If you find this content valuable, please support our work with a gift today. Your gift will help us produce eye-opening content like this post and train and empower climate activists worldwide. Thank you.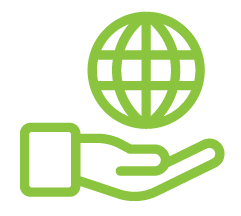 Before You Go
At Climate Reality, we work hard to create high-quality educational content like blogs, e-books, videos, and more to empower people all over the world to fight for climate solutions and stand together to drive the change we need. We are a nonprofit organization that believes there is hope in unity, and that together, we can build a safe, sustainable future.
But we can't do it without your help.
If you enjoyed what you've just read and would like to see more, please consider making a generous gift to support our ongoing work to fight climate denial and support solutions.