December 12, 2014 | 5:48 PM
COP20 in Brief
Overtime, extra time, extra innings: call it what you want, but after two added days of talks, on Sunday, negotiators at the 20th Conference of the Parties (COP20) in Lima finally got 196 nations to agree to address carbon emissions. The deal they agreed is far from perfect on a number of counts, but it's a critical starting point for the ambitious agreement we hope will come out of next December's COP21 talks in Paris. And that's no small feat.
While the picture of exactly what the deal means and how many nations will respond is still coming into focus, there are two clear takeaways from Lima. First, this has been a critical two-plus weeks with many reasons for #ClimateHope and many signs that the tide is finally turning in our favor. Second, we have a lot of work to do between now and December 2015 to get the agreement we need.
Cast Your Vote:

What's the most important step to reaching a climate agreement in 2015?

 
Though completely capturing every development at COP20 that led to the deal could easily stretch to the length of War and Peace, we wanted to share several stories that point to key signs of progress we saw in Lima – and the challenges we face in the year ahead.
1. The US is back as a force for climate progress. After years as a pariah in the international climate community, the US put its money where its mouth was and agreed a historic deal with China on emissions reduction last month. The result: the world noticed and Lima attendees even cheered US negotiators. It's good to be back.
2. The Green Climate Fund hit its target. In 2009, developed nations established the Green Climate Fund to help developing nation adapt to the impacts of climate change and pursue paths of low-carbon development. The goal aims to reach $100 billion in annual public and private contributions by 2020, but the first real milestone was securing $10 billion in commitments by the end of this year. Led by a $3 billion pledge from the US, the fund reached its goal, with a $62 million pledge from Belgium taking it over the line. Many nations including Columbia and Peru also made contributions and even climate denier Tony Abbott's Australia pledged $200 million.
3. Former US Vice President proved the #ClimateHope message inspires. Addressing negotiators, Vice President Gore posed two questions: "Must we change?"" and "Can we change?"" The answer: unequivocally yes – and more easily and affordably than ever before.
4. Developing nations demand more support from richer countries. One of the major obstacles to a comprehensive agreement in Paris is the level of support developed nations are willing to provide emerging economies to deal with climate change and forgo carbon-fueled development. In short, developed nations say the $10 billion Green Climate Fund is a start and developing nations say much more funding and clarity on its use is critical.
These are just some of the stories to have emerged from Lima, but they all point to the fact that 2015 could be a landmark year for climate action, if citizens around the world come together to compel their leaders to make bold commitments in Paris.
You've heard what world leaders have to say about the possibilities for Paris. Now we want to know what you think. Vote in the survey below and let us know your thoughts.
VOTE: What's the most important step to reaching a climate agreement next year?

     1. Overcoming public apathy with good news about the solutions we have today.
     2. Ensuring the US enacts bold policies to cut carbon pollution and show the world we're serious about action.
     3. Mobilizing communities worldwide to support strong commitments in Paris.
     4. Inspiring those most affected by climate change to get off the sidelines and into the action.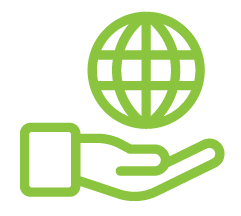 Before You Go
At Climate Reality, we work hard to create high-quality educational content like blogs, e-books, videos, and more to empower people all over the world to fight for climate solutions and stand together to drive the change we need. We are a nonprofit organization that believes there is hope in unity, and that together, we can build a safe, sustainable future.
But we can't do it without your help.
If you enjoyed what you've just read and would like to see more, please consider making a generous gift to support our ongoing work to fight climate denial and support solutions.