December 27, 2018 | 8:00 AM
Countdown: Top Five Climate Change Videos of 2018
It's been an incredible year for climate action around the globe. And an incredible year for videos telling this story!
We're looking back at the videos that struck a chord with our Climate Reality audience in 2018. These top five videos were published on our Facebook page and were watched a total of 42 million times. It's an incredible number that makes us hopeful that the world is becoming more and more aware of the climate crisis – and that together, we can stop the fake debates and focus on real solutions.
Take a look at our top five videos of 2018 – it's a great opportunity to catch the ones you may have missed and rewatch the ones that made our own piece of history!
#5: A Magic Box

We love stories about innovative technology, especially when it involves renewable energy. This particular invention – combining solar power, energy storage, and water purification technology in a single shipping container –  caught our attention – and that of our supporters – for a very good reason. It can bring clean energy to the most remote places around the globe and to those in dire need after natural disasters. A single box is easy to set up and can generate clean electricity for 1,500 people. Now that's a bright idea if you ask us.
#4: Rwanda's Climate Solution

Rather than following the Western playbook, many countries in Africa are increasingly pioneering their own unique approach to tackling climate change. Rwanda is a great example. Did you know that the country has banned plastic bags and even confiscates them at the airport? But that's not all. Rwanda's capital city, Kigali, has implemented a car-free day every month to promote healthy living and reduce car emissions. A great idea to be copied around the world.
#3: Pakistan Heat

Imagine a day so hot that people can't even step outside. It just happened in Pakistan. (via The Years Project)

Posted by Climate Reality on Wednesday, May 30, 2018
When we say that the planet is getting warmer thanks to all the carbon pollution in the atmosphere, we really, really mean it. Heatwaves are becoming more and more common and they're already affecting human health.
How? Extreme heat can cause cramps, exhaustion, heat strokes, and even death. And even worse, this heat affects young children, the elderly, the poor, and people with preexisting health conditions most of all. Sitting in third place, this video illustrates how scalding temperatures can affect our everyday lives.
#2: The International Solar Alliance

We knew early on that this video was going to be a smashing hit – so much that we even wrote a blog about it back in August. It continued to draw attention until the very end of the year, so it's certainly deserving of the second place on our list.
Here's why we think it's so popular – The International Solar Alliance could potentially triple the amount of solar power installed around the world by 2030. So the video gave us everything that we needed: concrete solutions, global cooperation, and climate hope.
#1: Trump's War on Solar

Nearly every American solar company said President Trump's solar tax was a bad idea. They were right. (via The Years Project)

Posted by Climate Reality on Friday, July 27, 2018
Put your hands together for the most watched video on our Facebook page in 2018! We're honestly not surprised that this one took the crown. The Trump Administration has done a lot of damage for the climate movement this year – and clearly people were paying attention.
Every week (and sometimes every day) seemed to present another instance of the White House on the wrong side of climate history. Case in point: the administration's decision to place a tariff on solar panels manufactured overseas. This video explains why imposing this tariff was such a terrible idea, hurting both American workers and our planet.

Feeling inspired to take climate action?

Become a Climate Reality Leader in 2019! As a trusted messenger in your community, you can help spread the word about climate change and how we solve it to people you know. Join former Vice President Al Gore at a Climate Reality Leadership Corps training and learn how you can lead the global fight for climate solutions. We hold trainings all over the US and around the globe and best of all, they are free. Learn more now.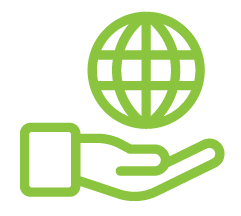 Before You Go
At Climate Reality, we work hard to create high-quality educational content like blogs, e-books, videos, and more to empower people all over the world to fight for climate solutions and stand together to drive the change we need. We are a nonprofit organization that believes there is hope in unity, and that together, we can build a safe, sustainable future.
But we can't do it without your help.
If you enjoyed what you've just read and would like to see more, please consider making a generous gift to support our ongoing work to fight climate denial and support solutions.