September 02, 2011 | 2:29 PM
Courageous protests oppose a carbon-polluting pipeline
© 2007 Flickr/Sean Hayford O'Leary cc by 2.0
Last week, I walked down to the White House with Eric Young -- our Deputy Communications Director -- to take in what could be the one of the biggest acts of civil disobedience the environmental movement has ever seen. It was only a week into the protest to stop the Keystone XL Pipeline from Canada to Texas, but over 400 people, including 350.org co-founder Bill McKibben and well- known environmentalist and Climate Reality Project board member Gus Speth, had already been locked up. This was just the beginning; hundreds more have been arrested since, sending a clear message to our elected leaders that we won't stand for the dirty fossil fuels of the past.
So why are so many people voluntarily going to jail? It's simple -- they're asking President Obama to stop a pipeline across the United States that would have a drastic impact on our climate. The Keystone XL pipeline would carry harmful tar sands oil from Canada all the way to Texas.
Check out this video to hear in their own words why they are doing this:
http://www.youtube.com/watch?v=X4YkvHBqp7U
The scene in front of the White House is remarkably calm and organized, even though the U.S. Park Police are locking up activists. But above all it is incredibly inspiring. This diverse group of concerned citizens cannot be ignored; they are doctors, lawyers, senior citizens, students, farmers and teachers from all over the United States and Canada. The simple truth is that these protestors understand the reality that tar sands does not make sense for the United States or the world.
We need to solve the climate crisis, not make it worse. Jim Hansen, one of our country's leading climate scientists, warns if Canadian tar sands are fully exploited it is essentially "game over" for the climate. Tar Sands oil is not just the wrong choice; it is a step backwards. The exploitation of Canada's tar sands oil is so carbon-intensive that it could almost single-handedly reverse any steps Canada takes to reduce carbon pollution. In fact, according to Canada's own environmental ministry, tar sands emissions will double from 2005 levels, and Canada's overall emissions are supposed to climb by about 7%. The pipeline, stretching 1,711 miles, could carry hundreds of thousands of barrels of tar sands oil per day.
If you live near Washington and can make it to the White House before Saturday, I'd recommend doing so. I'm not saying go get arrested. Just take five minutes to lend your support to these courageous individuals as they get put in handcuffs. Your support will help tell President Obama to do the right thing and say no to the Keystone XL Pipeline.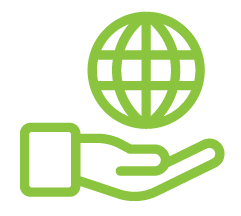 Before You Go
At Climate Reality, we work hard to create high-quality educational content like blogs, e-books, videos, and more to empower people all over the world to fight for climate solutions and stand together to drive the change we need. We are a nonprofit organization that believes there is hope in unity, and that together, we can build a safe, sustainable future.
But we can't do it without your help.
If you enjoyed what you've just read and would like to see more, please consider making a generous gift to support our ongoing work to fight climate denial and support solutions.