August 24, 2011 | 3:10 PM
Donate your voice
Thanks to the ease and fun brought by social networks like Twitter and Facebook, there is a lot of chatter out there on the interwebs. According to Twitter's blog, users post about 200 million tweets per day. So here at The Climate Reality Project we were faced with a challenge: How can we get our message to rise above the noise? Once we put our heads together, the answer was simple: YOU. If you've been reading my blog posts, you know there are a lot of ways you can get involved. But today I'd like to announce the coolest one yet.
You can donate your Tweets and Facebook posts to 24 Hours of Reality. This is a pretty new concept, so let me explain. We have created an innovative tool that allows you to donate your accounts to the cause. This means if you choose to donate, we'll temporarily be able to access your account to help you post information about the event to your friends and followers. Your donation starts on Sept. 13 and ends on Sept. 15 when the event is over. We will only post content related to climate change and the event. We definitely see the privilege you would be granting us and we will treat it that way. You will still be able to use your account and post your own content, and we will only post updates and important details a few times each hour. And if this whole thing doesn't work for you, you can revoke our access at anytime. Donate here. Why should you do this? Because you are our voice. And if we want to make sure this event grabs the world's attention, we need your help. As the donations heat up, we'll update you on our "reach" on our site. By "reach" we mean how many people we reach with the combined Twitter and Facebook networks of everyone involved.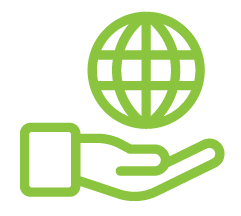 Before You Go
At Climate Reality, we work hard to create high-quality educational content like blogs, e-books, videos, and more to empower people all over the world to fight for climate solutions and stand together to drive the change we need. We are a nonprofit organization that believes there is hope in unity, and that together, we can build a safe, sustainable future.
But we can't do it without your help.
If you enjoyed what you've just read and would like to see more, please consider making a generous gift to support our ongoing work to fight climate denial and support solutions.