November 07, 2018 | 3:49 PM
Don't Miss Climate's Big Day
Fossil fuels are driving a climate crisis, and the climate crisis is threatening the health of our families and communities. Extreme weather is on the rise. Infectious diseases are spreading. Our food and our water are increasingly at risk. Pollution is choking the air we breathe.
But it doesn't have to be this way.

Hosted by former Vice President Al Gore, the global broadcast event 24 Hours of Reality: Protect Our Planet, Protect Ourselves will sound the alarm on the clear and present danger that fossil fuels and climate change pose to the health of families and communities across the planet.
During the broadcast, you'll hear from experts about how the climate crisis is affecting the health of people around the world. Just as important, Protect Our Planet, Protect Ourselves will show how we can solve this crisis and create healthier, thriving communities by making a global transition to clean, renewable energy.
 

24 Hours of Reality is our groundbreaking live global broadcast event that focuses the world's attention on the full truth, scope, and scale of the climate crisis. Every year for one special day, The Climate Reality Project unites people around the globe to demand real solutions to the greatest challenge of our time.
Featuring thought-leaders, celebrities, short films, and live appearances, 24 Hours of Reality travels around the planet to places like the United States, China, Mexico, Germany and dozens of other countries, telling the real-world stories of how people around the globe are being affected by the climate crisis – along with the solutions we have at hand to solve these issues.

Sign up here to get the latest news, information, celebrity announcements, and special offers about this year's 24 Hours of Reality.
Be on the lookout for more details about this year's live broadcast event, guests, and musical performances soon. In the meantime, here's a look at what's in store for 24 Hours of Reality: Protect Our Planet, Protect Ourselves.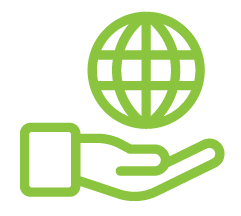 Before You Go
At Climate Reality, we work hard to create high-quality educational content like blogs, e-books, videos, and more to empower people all over the world to fight for climate solutions and stand together to drive the change we need. We are a nonprofit organization that believes there is hope in unity, and that together, we can build a safe, sustainable future.
But we can't do it without your help.
If you enjoyed what you've just read and would like to see more, please consider making a generous gift to support our ongoing work to fight climate denial and support solutions.