July 18, 2018 | 10:09 AM
Don't Miss the Climate Event of the Summer
Here's the headline: Today is the last day to apply for the Climate Reality Leadership Corps training in Los Angeles running August 28-30.
Drop-dead firm. No extensions. Last, last chance to be there for the biggest US climate event of the summer. Really.
Why Do You Need to Be at the LA Training?
Chances are, you've seen the White House go all in on fossil fuels, just as the headlines are screaming about melting glaciers and rising seas. And if you're like most people, you've wondered, with this president and everything he's doing, can we actually solve this crisis in time?
We say, "Yes." And at the LA training, we'll show you how.
Three Days of Solutions
Join us in LA and you'll hear for yourself how companies, cities, and even states are sidestepping the White House entirely and working to cut emissions and keep the US moving forward to a sustainable future.
Over the course of three packed days, you'll hear from some of the sharpest minds in policy, technology, and other sectors how – whatever the president says – clean tech and renewables are already revolutionizing how we power and run the economy.
Most important, you'll learn how you can help accelerate this critical energy transition and create a fairer and better tomorrow not just for your family and community, but for people everywhere.
Speakers Who Inspire
The list of inspiring speakers coming to LA to lay out practical solutions is long and growing. Along with the incredible activists we introduced yesterday, some of the names you'll hear from in LA include:
Eric Garcetti, 42nd mayor of Los Angeles and leader in the movement of US climate mayors making cities catalysts for climate action across the country.
JR DeShazo, director of UCLA Luskin Center for Innovation and advisor to key agencies in Los Angeles, the California Air Resources Board, and the Southern California Association on implementing landmark climate policies like the state's Global Warming Solutions Act.
John Fleming, staff scientist at the Center for Biological Diversity and powerful voice for policy action on cutting emissions, expanding renewables, and protecting species and ecosystems threatened by climate change.
Vanessa Hauc, Emmy Award-winning journalist, creator of Telemundo's Alerta Verde environmental news segment, and co-founder of environmental organization Sachamama.
Michelle Kinman, director of Charge Ahead California campaign at Environment California and a key voice in winning an initiative to put 1 million electric vehicles on the state's roads by 2023 and broaden access to electric vehicles.
Fran Pavley, former California state senator who authored landmark climate policies creating a market for innovation and investment in clean energy and vehicles during her 29 years in office.
Ryan Popple, the president and CEO of Proterra, the leading innovator of zero-emission, battery-electric buses.
And if that wasn't enough, the training will also feature an inspiring performance by the English pop rock ensemble The Rua.
We've said it over and over again, but it's true: This is going to be one of the climate events of the year. The moment when thousands of Americans and people from all around the Earth come together to connect and go out to create a sustainable future for our world together.
If you've ever wanted to make a difference for the planet, you need to be there. As we say, give us three days and we'll give you the tools to change the world.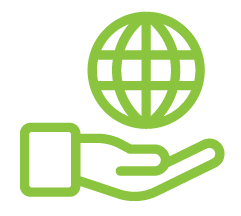 Before You Go
At Climate Reality, we work hard to create high-quality educational content like blogs, e-books, videos, and more to empower people all over the world to fight for climate solutions and stand together to drive the change we need. We are a nonprofit organization that believes there is hope in unity, and that together, we can build a safe, sustainable future.
But we can't do it without your help.
If you enjoyed what you've just read and would like to see more, please consider making a generous gift to support our ongoing work to fight climate denial and support solutions.