October 19, 2011 | 11:02 PM
Eagles plan to lead NFL next season...in clean energy
© 2009 Flickr/Gloria Bell cc by 2.0
Recently, the Philadelphia Eagles have not been living up on the field to the pre-season hype, but one area where they plan to lead the NFL is in clean energy production. The team recently announced they are swapping out their previous plan (which involved constructing a cogeneration plant) for a more ambitious clean energy strategy based around solar power. According to the plan, by opening day September 2012, new solar panels will cover much of Lincoln Financial Fields' roof, grace the stadium's south facing facade and cover some parking spaces.
Don't worry, tailgaters; the solar panels won't interfere with tailgating and may even provide some shelter when the weather turns nasty, which it is likely to do as the season goes on. The valet parking section will also be covered with solar panels that can swivel to track the sun throughout the day.
Solar power will account for the majority of the system's electricity, but innovative wind turbines will also be featured. Overall, the system is expected to have a peak capacity of 3.25 Megawatts, pumping out roughly 4 million kilowatt-hours per year. This is enough to cover one-third of the stadium's annual electricity use. The Eagles aren't the only NFL team to employ clean energy, but their new plan looks like a clear touchdown for the climate and the league.
Connecting renewable energy to the NFL is an idea whose time has come. The NFL is a huge part of American culture. There is nothing else quite like it in contemporary American life. Fans follow not only their favorite teams, they follow their fantasy teams with players spread around the whole league. The coverage is year-round. Installing renewables at NFL stadiums will help people enjoy the action on the field and it will put clean energy in people's living rooms. The NFL will help the clean energy sector reach people in a way that few things can.
When others around the league see the success the Eagles, Redskins and Seahawks have with renewables, how long will it be before other teams are scrambling to save money using clean energy? Leave a comment and share your thoughts on how the NFL can help drive the growth of clean energy in this country.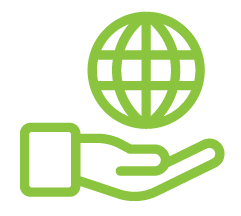 Before You Go
At Climate Reality, we work hard to create high-quality educational content like blogs, e-books, videos, and more to empower people all over the world to fight for climate solutions and stand together to drive the change we need. We are a nonprofit organization that believes there is hope in unity, and that together, we can build a safe, sustainable future.
But we can't do it without your help.
If you enjoyed what you've just read and would like to see more, please consider making a generous gift to support our ongoing work to fight climate denial and support solutions.