January 12, 2018 | 9:16 AM
Extreme Winter Weather: Climate Quiz
Extreme weather hit cities and towns along the eastern and southern US this January, with snow and ice in places not accustomed to dealing with it, frigid temperatures, and dangerous wind chills many Americans weren't prepared for or expecting. And while many shivering in the cold may have thought otherwise, scientists saw this cold blast and unusual wintry weather as evidence of yet another way our climate is changing (despite misinformed tweets to the contrary from 1600 Pennsylvania Avenue).
In a recent blog post, world-renowned climate scientist Dr. Michael Mann outlined why this is the case and how these conditions are entirely consistent with our expectations of weather dynamics transformed by climate change.
Maybe you're not surprised. Maybe you're wondering how this can be. Either way, test your knowledge about extreme winter weather and climate change and take the quiz below!
 
If you're ready to learn more about how the climate crisis affects storms and other extreme weather patterns, sign up now to join our activist email list. We'll share the latest content on the movement for solutions and ways you can educate and inspire your friends, family, and community to take bold action on climate change.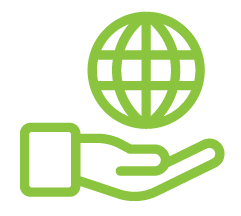 Before You Go
At Climate Reality, we work hard to create high-quality educational content like blogs, e-books, videos, and more to empower people all over the world to fight for climate solutions and stand together to drive the change we need. We are a nonprofit organization that believes there is hope in unity, and that together, we can build a safe, sustainable future.
But we can't do it without your help.
If you enjoyed what you've just read and would like to see more, please consider making a generous gift to support our ongoing work to fight climate denial and support solutions.