February 05, 2013 | 1:40 PM
The Facts: How Climate Change is Affecting America
We're already paying a price for carbon pollution. Extreme weather costs us billions of dollars in damages. Climate change makes our food and water less secure, threatens our coastlines with sea level rise, damages our natural resources, and affects human health.
A great new resource for learning about the impacts of climate change in America is the draft National Climate Assessment. It breaks down the impacts by every region of the country — both the impacts we're seeing today, and what we expect for the future.
Since it's a big report, we've put together quick fact sheets on some of the major findings of the National Climate Assessment. Click on a fact sheet to find out how climate change is affecting your part of America, and share these facts with your friends and networks.
Remember: Climate change is already happening, but how much the climate changes in the future is up to us. The sooner and the more boldly we take action, the better we can protect our climate for generations to come.
Draft National Climate Assessment Fact Sheets (PDF)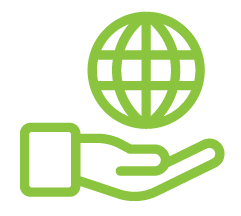 Before You Go
At Climate Reality, we work hard to create high-quality educational content like blogs, e-books, videos, and more to empower people all over the world to fight for climate solutions and stand together to drive the change we need. We are a nonprofit organization that believes there is hope in unity, and that together, we can build a safe, sustainable future.
But we can't do it without your help.
If you enjoyed what you've just read and would like to see more, please consider making a generous gift to support our ongoing work to fight climate denial and support solutions.